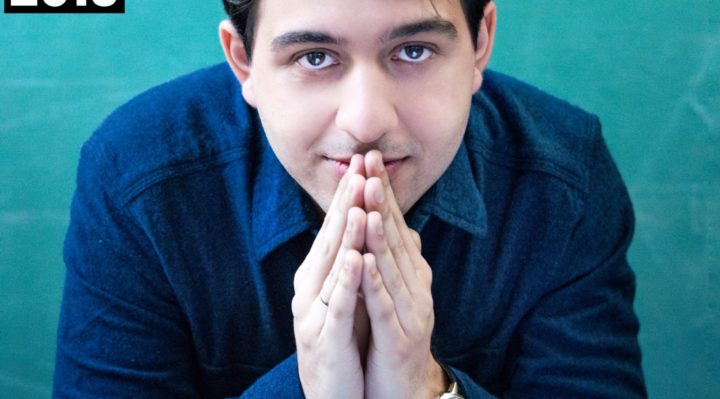 "The Artist of the sound" 
Levante, Spanish Daily Newspaper, May 2018 
"Now here is a magnificent pianist you have to take account of in the future" 
Classica, French Classical Music Magazine, June 2017 
"Okros has the extra something, the exclusive element that runs away from any definition" 
Israel Hayom, Israeli Daily Newspaper, May 2017 
Luka Okros has established himself as one of the greatest pianists of his generation.
Okros's performances have been praised by critics as "intense, strong and natural, with an impressive creativity". Lang Lang said earlier about his performance of Liszt's infamous Hungarian Rhapsody: "In such a technical work he does not deprive musicality. This is a rarity!".
On November 24th an acclaimed Georgian pianist makes his Oslo debut at the prestigieus Oslo Konserthus
https://www.oslokonserthus.no/program/pianist-luka-okros/
The London-based Georgian pianist will present famous works by Schubert, Chopin, Rachmaninov and Liszt. 
Luka Okros was born in Tbilisi, Georgia. He graduated from the Moscow Tchaikovsky Conservatory and earned his Master's degree at the Royal College of Music in London, Okros is now among the world's most acclaimed classical musicians.
Winner of multiple major awards, Okros has appeared at prestigious venues worldwide, including Amsterdam's Concertgebouw to New York's Carnegie Hall. He had performed in more than 30 countries.
Highlights of 2018/19 season include recitals in Europe and Asia including – Hong Kong (HK City Hall), Oslo (Konserthus), Vienna (Konzerthaus), Brussels (Bozar), Helsinki (Musiikkitalo), Budapest (Liszt Academy), Tbilisi (Conservatory), Kiev (Philharmonic), Berlin (Konzerthaus), Luxembourg (Philharmonie), Amsterdam (Het Concertgebouw), London (Southbank Centre).
In addition to his career as a concert pianist, Luka works on creating an album of his own compositions. 
Luka's recordings are available on Spotify, iTunes, Amazon.
You can find more information on his official website www.lukaokros.com or Instagram page www.instagram.com/lukaokros which has more than 50K followers.