Laila Anita Bertheussen was accused of vandalizing her own house and car and of sending threatening letters in an effort to blame a theater company for breaching her privacy.
A Norwegian court on Friday sentenced the partner of a former minister to 20 months in prison after she was found guilty of endangering the country's democracy by making up threats and vandalizing her own house and car in an attempt to show that the couple's privacy had been invaded by a theater production.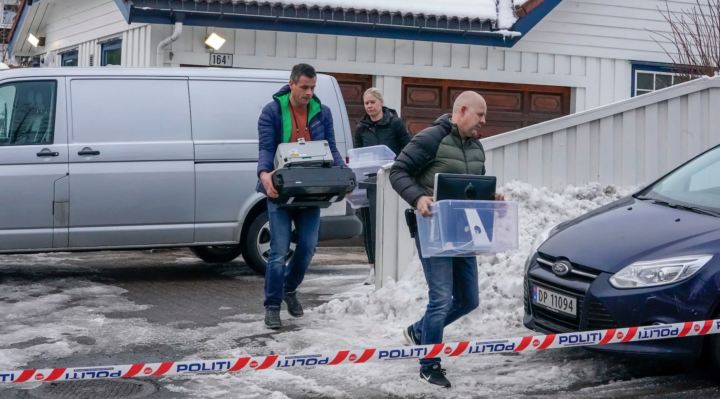 The defendant, Anita Laila Bertheussen, is the partner of the former justice minister Tor Mikkel Wara, of the right-wing Progress Party. She was found guilty of sending anonymous threats to Mr. Wara and to another minister, of daubing their own house and car with the word "racist" and a swastika, and later of setting the car on fire — all to prove her false assertion that the couple was under attack.
Eirin Eikefjord, a political editor who has covered the case for the daily Bergens Tidende, said, "It is an extraordinary case, some would say crazy, that has shaped conversations about what those who have power in Norway make of it."
Ms. Bertheussen's campaign began after a play in November 2018 at an Oslo theater. The play displayed footage of the house where she lived with Mr. Wara, along with images of the homes of other politicians whom the production accused of nurturing racist attitudes in Norway. The play, called "Ways of Seeing," aimed to map "the networks that are interested in making Norway a more racist society," according to a description on the theater's website.