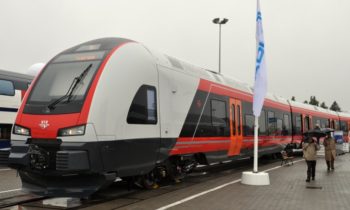 NSB train crews must downsize with around 300 employees as a result of railway reform.
The cuts will come in leadership and management in passenger operations up to 2018.
There are railway reform and competition on the Norwegian railway leading to sweeping changes for NSB.
– NSB must go through a demanding restructuring to adapt NSB new role and give the company competitiveness to win tenders, says CEO Geir Isaksen from NSB.
In a press release writing NSB that the restructuring process will be conducted in cooperation with the unions. "Redundancies will be primarily be sought solved through natural wastage and instruments that trigger voluntary redundancies through 2017 and 2018".
As a result of the railway reform, several businesses that are currently owned by NSB Group will have new owners. Meanwhile, passenger operations NSB will gradually exposed to changes.
– Downsizing is one of several measures we need to do to ensure we are in a position where we can win competitions for traffic packets originating on the railway, says Isaksen.
(NTB)