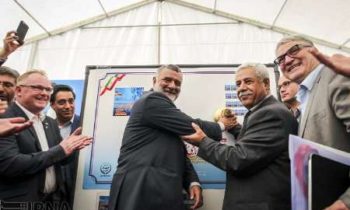 The contracts were signed in the context of International Exhibition of Fishery, Aquaculture and related industries in Milad Tower in Tehran.
Iranian Minister of Agriculture Jihad Mahmoud Hojjati and Norwegian Minister of Fishery Per Sandberg signed the contracts.
Iran and Norway will produce 20,000 tons of fisheries jointly.
The exhibition aims to develop fishery market and investment in fishery.
Some 80 domestic companies and 15 foreign firms from the Netherlands, France, China, US, South Korea, Norway and Italy are participating in the fair.
(irna)