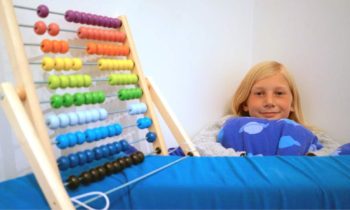 Haugesund, Norway • Ten-year-old Anna Thulin-Myge's passport shows what looks like an ordinary Norwegian girl wearing her long, blond hair fastened with a clip. It lists her first name as Anna, but under sex it says "M."
"That means male," Anna says, running her finger across the document. "In some weeks I'm going to have a new passport, and then it's going to say 'F.'"
Norway, a wealthy, progressive nation of 5 million people, recently became the fifth country in the world to allow adults to legally change genders without a doctor's agreement or intervention. Argentina, Ireland and Denmark have similar laws. But only Malta and Norway have extended the liberalized rules to children.
Provided they have parental consent, Norwegian children as young as 6 can now self-identify as male or female, effectively overruling the gender assigned to them at birth. Anna is one of nine minors in the country to have taken advantage since the new rules were adopted in June.
With no requirement for surgery or counseling, the process is as easy as filing a tax return. So far, Norway has not refused a single application. Soon, Anna will receive the official letter confirming the government recognizes her as the girl she always knew herself to be.
"When I was little I liked to dress up in dresses," she says. "And play with dolls, and so I actually think that I was a girl the whole time."
Anna's mother, Siri Oline Myge, agrees. Her daughter endured several years of confusion and rejection when she was forced to be a boy named Adrian at school, and the legal recognition means Anna can look forward to a future without suspicion and constant misunderstandings, she says.
"Anna had two separate identities," Oline Myge says. "It took a long time for her to get her confidence back."
Though Norwegian lawmakers concede that some of the questions surrounding transgender children remain unsettled, the law generated little controversy when it was introduced. Parliament members from left to right approved the legislation in June on a 79-13 vote.
"I have met several young people who have told me that this new law is making their lives easier. Several have come out of a dark place," said Health Minister Bent Hoie, a Conservative Party member who piloted the legislation through the Storting.
Lawmakers considered adding a mandatory reflection period for both adults and children before they could legally transition, but concluded that would be "patronizing," Hoie said.
Instead, after completing an online form that generates a mailed response from tax authorities, applicants must only return a letter confirming their intention to change genders.
Once their applications are approved, they receive a new national identification number that unlocks the ability to update all forms of identification, from passports and driver's licenses to birth certificates and credit cards. The tax ID numbers in Norway are gender-specific.
Until July, Norway was one of 32 European countries that required people to undergo long periods of counseling, hormone replacement and ultimately sex reassignment surgery before their gender changes would be legally recognized.
The provision effectively prevented children from transitioning legally and put off many adults who either couldn't afford or didn't want the surgery. In the United States, requirements vary by state, but transgender residents generally must provide proof of "clinically appropriate treatment."
Although Malta allows parents or guardians to seek gender changes on behalf of children in court, Norway is the only country where minors go through the same administrative process as adults.
Some supporters, including Transgender Europe Senior Policy Officer Richard Kohler, think Norway should go even further and remove the remaining restrictions on official gender changes for children under 6.
"It shows that there is an underlying belief that trans is bad and problematic," Kohler said of the age limit. "It gives the signal that we don't believe children, and that we need to protect them from gender from an early age."
(sltrib)