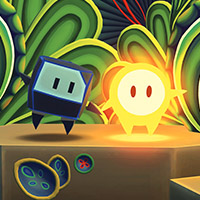 Norwegian indie outfit Henchman & Goon has netted $400,000 to push ahead with the development of its co-op puzzler, Pode.
The investment comes from Altered Ventures — a venture capital fund based in Silicon Valley — and will give the studio the freedom it needs to polish the title ahead of launch.
The deal marks the first time Altered Ventures has invested in a Norwegian game studio, and comes just a couple of weeks after the company pulled back the curtain on a new $36 million indie game fund.
"It was important to find a partner that had experience from the games industry, with the same passion for games that we have, and who could also contribute valuable feedback in terms of insight, a strong network and vision," said Henchman & Goon CEO, Yngvill Hopen.