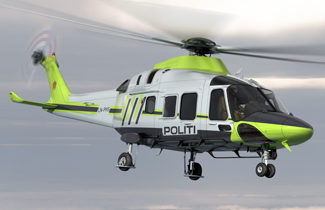 The Norwegian Police Directorate has selected the Leonardo AW169 as a law enforcement helicopter following a tender for its helicopter service modernisation programme.
The contract, expected to be signed imminently, will include three aircraft, with an option for a further three units, and a 10-year maintenance package.
The aircraft will enable the Norwegian Police to enhance its capabilities and readiness to counter threats including terrorism.
The type is expected to deliver greater range than the EC135s currently in service and a rapid response over short range.
The AW169s will perform a range of tasks including observation, surveillance, special operations team transport and airborne sniping, ensuring high versatility with quick and easy reconfiguration between roles. The interior layout will facilitate the transportation of six passengers plus crew.
(ebanmagazine)