Norwegian utility Statkraft and a partner could spend €1.5 billion building new electricity generators in the Republic.
Statkraft, which took over Irish renewable energy business Element Power last year, began work on a €30 million wind farm at Kilathmoy on the Kerry-Limerick border this week.
According to president and chief executive Christian Rynning-Tønnesen, Statkraft plans to build more wind farms in the Republic, at a total cost of €1.5 billion, although it will recruit a partner for a proposed offshore project in the Irish Sea.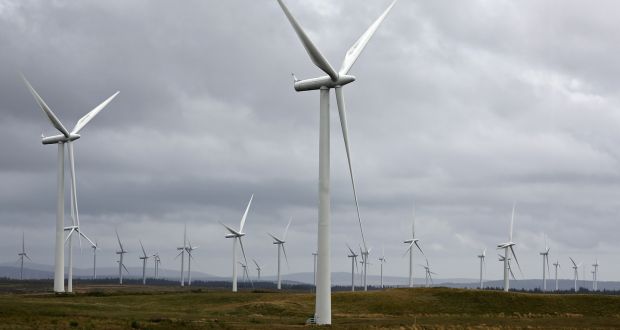 The Scandinavian player has some of the permits needed to build a wind farm about 30km off the Dublin coast that could generate up to 500 mega watts (MW) of electricity, enough to power about 500,000 homes.
Mr Rynning-Tønnesen estimated on Thursday that the project would cost about €1 billion, but added that whatever partner Statkraft recruits is likely to cover much of that investment.
"We will bring in another company to take the lead on that project as our strategy is to invest in on-shore wind," he explained.
Mr Rynning-Tønnesen predicted that the partner would most likely be another large energy company recruited by Statkraft after bringing the Irish Sea project further through the planning process.
Total capacity
The proposed offshore facility was one of several Statktraft acquired when it took over Element.
Alongside this, Statkraft also has planning permission for wind farms at various locations with the total capacity to generate 130MW of electricity.
Mr Rynning-Tønnesen said the company hopes to recruit businesses that will commit to buying the electricity that these farms generate through power purchase agreements.
Statkraft is seeking permission for wind farms capable of generating 150MW of power and is preparing planning applications for a further 150MW and will also build some solar plants.
"These investments will be of the magnitude of €450 million to half a billion," its chief executive estimated.