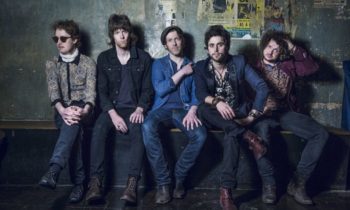 A SHETLAND musician is set to grace the main stage of a top Norwegian festival this weekend.
Jack Sandison, who is a guitarist and vocalist with Edinburgh rock n' rollers The Holy Ghosts, are performing at Osfest south of Bergen on Saturday.
His band will share the stage with acts like Mike and the Mechanics and Suzanne Vega.
Sandison said prominent Shetland fiddler Maurice Henderson first put him in touch with the event's organisers.
"For me, it's a real personal adventure," he said.
"I've never been to Norway, and obviously with the Shetland connection, it's been a really touching moment coming here.
"I'm obviously very proud to be Scottish, but at the same time it's great to have these Scandinavian roots."
The Holy Ghosts are currently in the middle of working on their second album following the release of their debut effort Ride Them Down in 2014.
Sandison added that he is keen to come back to his homeland Shetland with the band at the end of the year, or into 2017.
By a twist of fate, the musician is in Norway at the same time as the Shetland Young Promoters Group, who made the trip on the Swan earlier this week ahead of hosting two gigs in Sund.
Shetland's favourite folk-rockers The Revellers meanwhile also made a splash in Scandinavia this summer.
The group performed a couple of shows at the Skagen festival in Denmark, with the seven-piece travelling to and from the country on the Adenia pelagic fishing trawler.