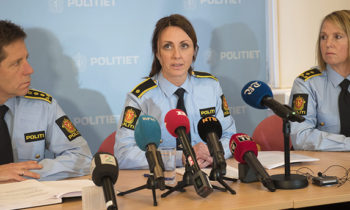 One of the leading figures of the child pornography network in Norway received three years in prison for confessing and pleading guilty to the crime.
According to Norwegian broadcaster TV2, the 24-year-man was sentenced to three years and eight months in prison by Bergen County Court for sexually abusing 18 children in Norway.
His victims were children, both girls and boys, between the ages of 13 and 16. The verdict is reportedly based on the rape of three under 16-year-old girls. The accused filmed and photographed all of these sexual acts with the children, which are now used as evidence against him. In total 2,300 photos and 190 videos were confiscated.
According to Norwegian Verdens Gang (VG) newspaper, the man testified that he had had sexual chat with around 800 people, of whom 20 to 30 could be under 16.
However, his sentence was lowered for 'good conduct' and cooperation with police.
The Norwegian police carried out an operation entitled 'Dark Room' and uncovered a network of pedophiles, detaining 20 of them last week. The police launched investigations against 31 other men suspected of having links with the network.
The 24-year-old man being prosecuted was one of the key figures. 150 Terabytes of countless photos, movies and chat room conversations were confiscated in the operation, reports said.