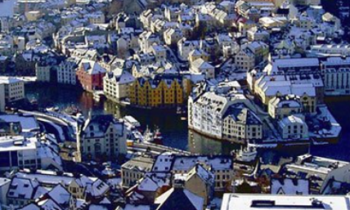 Norway is poised to spend more than NOK1billion on building its carbon capture and storage portfolio, according to the Norwegian government.
The Carbon Capture and Storage Association (CCSA) today welcomed the move.
The cash spend includes a dedicated NOK350million towards a project to realise full-scale CCS in Norway, which includes three industrial emitters.
If all three were to successfully reach a final investment decision, the project would reduce Norway's carbon dioxide emissions by 5%.
Luke Warren, chief executive of the CCSA, said: "This is a hugely encouraging announcement by the Norwegian Government and could once again place Europe amongst the leading regions developing CCS around the world.
The fact that Norway has chosen to develop CCS on three very different industrial sites demonstrates the massive importance of CCS to sectors such as steel, cement, chemicals and refining. Industrial CCS projects such as these are important not only in terms of their contribution to emissions reductions, but also to ensuring a long-term sustainable future for these vital industries – retaining their tremendous contribution to job creation and GVA.
"For too long people have only considered CCS in the context of the power sector. Other countries need to follow Norway's example and broaden their approach to CCS by encompassing industry, heat and power.
"In the UK we are now looking to the Government to follow Norway's lead and develop a new approach to CCS that recognises its tremendous value right across the UK economy."
(energyvoice)