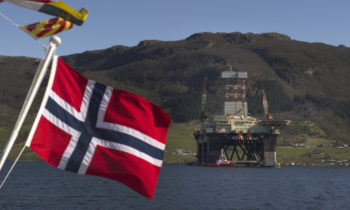 'The arts are a key element of the global exchange of ideas and opinions, and it is important for Norway to make its voice heard here. This is one of the Government's priorities, and we are therefore delighted that Norway has been chosen as Guest of Honour at the Frankfurt Book Fair in 2019,' said Minister of Foreign Affairs Børge Brende.
The Ministry of Culture, the Ministry of Foreign Affairs and the Ministry of Trade, Industry and Fisheries have all supported the book industry's initiative to achieve Guest of Honour status, which also enjoys strong support in the Storting.
'The Government is supporting this initiative both because we want to promote freedom of expression and because we are proud of contemporary Norwegian literature,' said Mr Brende, and pointed out that Germany is a very important market for Norwegian culture.
'Contemporary Norwegian literature is world class, thanks to authors such as Åsne Seierstad, Linn Ullmann, Per Petterson, Jo Nesbø and Karl Ove Knausgård. Norway's status as Guest of Honour can help promising new Norwegian authors to reach a wider public and promote a wider range of Norwegian authors internationally,' said Minister of Culture Linda Hofstad Helleland.
In Norway, about 4 % of jobs are in the creative industries. For many artists and other cultural professionals, exchanges with other countries, commissions abroad and foreign sales are vital.
Germany is Norway's second largest trade partner
'It is important for the business sector that Norwegian culture makes its mark in our largest markets. This opens up opportunities for cooperation, and Norway's creativity can become better known. This is the image of Norway we want to convey to the business sector in other countries,' said Minister of Trade and Industry Monica Mæland. 'We hope the Frankfurt initiative will offer many useful opportunities for cooperation between the cultural sector, cultural industries and the rest of the business sector.'
Norway will use its status as Guest of Honour at the book fair to promote Norwegian literature internationally. This will also be an opportunity to promote other art forms and Norway as a country. Both Iceland and Finland, the book fair's guests of honour in 2011 and 2014, experienced a huge surge in interest from the world as a whole. Many new authors from these countries have been able to reach the German and the wider international public.