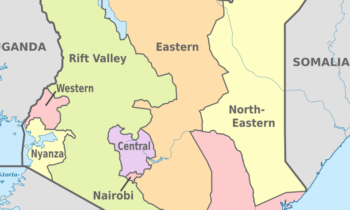 With a population of about 50 million people,Tanzania has only 350 professional female engineers,which led to authorities to seeking aid from donors meant to increase on the numbers.
Norway government responded by donating 2.1 million US dollars towards professionalizing female Tanzanian engineers in a span of 5 years. 150 female graduate engineers are meant to benefit from the project intended to increase the number of professional female engineers up to over 500 in the country.
"There are few female professional engineers in our country. We are grateful to Norway for coming to our aid and sponsoring 150 female engineers."said Fatuma Ndeli chairperson of female engineers in Mwanza region.
The package agreement between the governments of Tanzania and Norway was signed on July 6th 2016 in Tanzania's capital Dar-es-Salam. Tanzania's deputy minister for works,transport and communication ,Edwin Ngonyani represented his government while Norway was represented by the Norwegian Ambassador to Tanzania, Hanne-Marie Kastaarstad.
In his speech,Ngonyi thanked Norway over her generosity.He said that was not the first time for Norway to support Tanzania in training enginneers.
"We thank Norway for her support.Norway made the first support for the program in 2010 when it donated 1.5 million dollars towards training 300 female graduate engineers" he said..
The chairman of the Engineering registration board,Lema Ninatubu also hailed Norway for the support.He said,"Since the government has limited funds for this program, we commend the Norwegian government's
support. "He added on that the support was necessary for accomplishing the nation's goal of attaining an industrial economy and middle income status by 2025.
Norwegian Ambassador to Tanzania, Hanne-Marie Kastaarstad, while speaking at the signing ceremony said,"The support is vital for economic empowerment of women.Women are the major drivers of the economy. They should be treated as the major drivers for attaining an industrial economy."