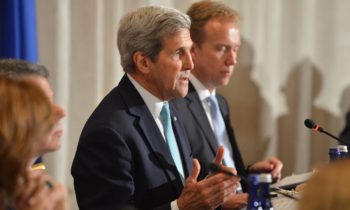 Under a NOK 360m ($43.7m) investment, the Norwegian Government will move forward with plans for a full-scale carbon capture and storage (CCS) demonstration facility in the Scandinavian country.
It is understood that if all three parties involved in the project – Yara, Norcem and Klemestrud – were to reach a final investment decision successfully, the project would reduce Norway's overall CO2 emissions by 5%.
The proposal also includes plans to continue operations at the world's largest and most advanced facility for testing and improving CCS, Technology Centre Mongstad (TCM).
The current agreement between the State, Statoil, Shell and Sasol – the partnership that regulates ownership and operations of the site – expires in August 2017. The parties aim to reach an agreement by the end of this year.
CCS is one of the Government's five prioritised areas for enhanced national climate action, with the process widely seen as a bridge towards Norway's contribution in meeting the 1.5°C target agreed at the COP21 conference in Paris.
Ambition
The country's Minister of Petroleum and Energy Tord Lien highlighted, "In order to reach the Government's ambition to realise a full-scale demonstration project for the capture, transport and storage of CO2, we have to work systematically to establish a thorough decision basis."
"The concept studies we initiate now is a necessary step on the path to realising full-scale CCS in Norway."
Dr. Luke Warren, Chief Executive of the Carbon Capture Storage Association (CCSA), commented on Norway's plans and stated, "This is a hugely encouraging announcement by the Norwegian Government and could once again place Europe amongst the leading regions developing CCS around the world."
"The fact that Norway has chosen to develop CCS on three very different industrial sites demonstrates the massive importance of CCS to sectors such as steel, cement, chemicals and refining. Industrial CCS projects such as these are important not only in terms of their contribution to emissions reductions, but also to ensuring a long-term sustainable future for these vital industries."
(gasworld)