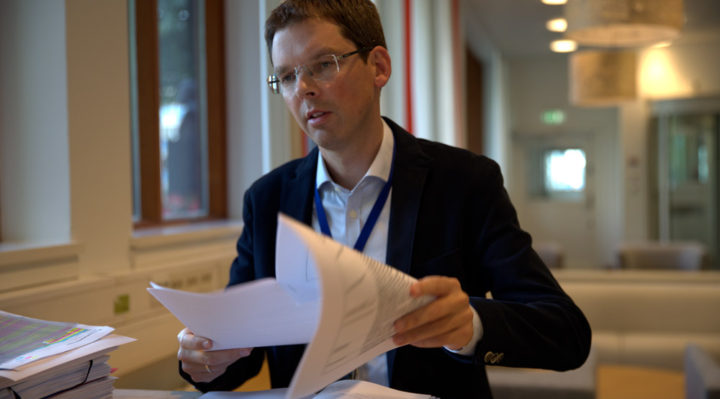 The Director of Communications for the Foreign Ministry of Norway, Frode Overland Andersen, said that the country condemns Moscow's for ban the entry of Norwegian journalist Thomas Nielsen into Russia.
As reported by NRK news agency, this act is considered in Norway to be unlawful and unreasonable, and will not be left unanswered.
"We believe that it is unreasonable and unlawful to use EU restrictive measures as a pretext for refusing entry to Russia for Norwegian citizens," Andersen said.
In addition, he noted that Norway in the future "will take into account" Russia's actions against Nielsen when building bilateral relations.
A few days ago it became known that the editor-in-chief of the Norwegian edition of the Barents Observer, Thomas Nielsen, was unable to enter Russia. As part of a delegation of the Danish Parliamentary Committee on Foreign Affairs, the journalist had intended to attend the events in Murmansk. The incident occurred at the border checkpoint in Borisoglebsk, where Nielsen was informed that his visit to Russia was impossible "for reasons of state security".
Later on, the Russian Embassy in Norway said that this step is a reciprocal measure against Norway's accession to the personal sanctions list of the EU. In particular, they are talking about the "Act From September 1, 2016 Given the Permanent Character of the Discriminatory Order Regarding Entry of Russian citizens to Svalbard".
(N.Sethu, uawire)