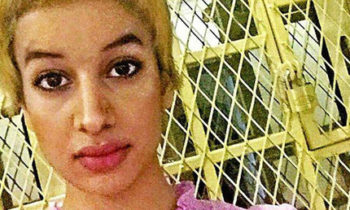 A Norwegian politician was found guilty of kidnapping his own daughter and keeping her locked up in a cell in his house. The man claimed he did it to curb her drug problems as she did not want to receive professional help.
The man, who has not been named, is a member of the Progress Party. He was found guilty by the Aust-Agder District Court in the south of Norway on Wednesday and was given a 120-day jail sentence, suspended for two years. The prosecutors had wanted the man to be sentenced to seven months in prison.
The politician argued that he had no choice but to imprison his own daughter in his home as he had become increasingly worried about her lifestyle. Helped by two friends, he kidnapped her on July 1, 2015.
"I had heard about a grandfather who had done something similar with his grandchild. I did not feel we were getting any help and I saw this as a last resort," he told the Agderposten newspaper. "I am still fond of her even despite what she has done."
However, once she was let free after spending three days in the homemade jail, the woman immediately went to the police and reported what her father had done.
"I cannot accept being condemned for trying to save my daughter's life," he told Agderposten. "It doesn't matter if I have to go to jail for this. I have been punished enough already, with everything the drug use has brought to my family," he added.
The man had some sympathy from the court, which decided not to immediately send him to jail.
"As a mitigating circumstance, the court emphasized that the defendant, as a father, was heartbroken over his daughter's lifestyle. Moreover, that his daughter would not or could not get the help she needed in his opinion," a statement from the court read.
This is not the first time that the father has spoken out about his daughter's drug problems. In May, he told Agderposten he had pleaded with her to get help, but to no avail.
The politician says he will appeal the sentence and was unimpressed about having to pay his daughter 40,000 kroner (US$4,800), which he believes she will just use to buy more drugs.
"Over the last two or three years she has boasted about money. Giving her 40,000 in cash is the same as giving her a lethal injection," he said.
Source : RT – Daily news