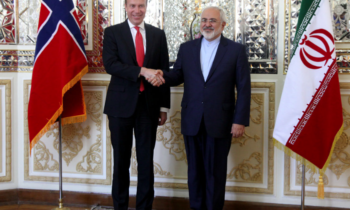 Norway is ready to make the best of post-sanction situation in Iran to further develop cooperation with this strategic country, Norwegian FM Børge Brende said on Wed.
Foreign Minister of Norway, Børge Brende, made the remark in a meeting with the Secretary of SNSC Ali Shamkhani here in the Iranian capital on Wednesday, adding "Iran has played a constructive role in restoring peace and stability to Iraq and Syria, and regional cooperation is highly necessary for creating sustainable security in this particularly sensitive region of the world."
"The lift of sanctions against Iran has brought about ample opportunities for cooperation and Norway is ready to make use of the post-sanction situation in the Islamic Republic to further expand relations in various fields," he said.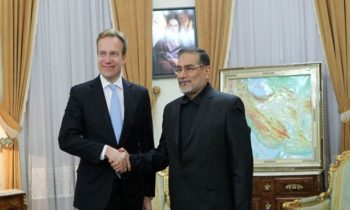 Ali Shamkhani, for his part, noted the proper conditions for extensive cooperation between Iran and Europe, adding "Iran and Norway can increase economic, trade and political cooperation given the ample capacities existing in both countries."
He also considered the complete lift of anti-Iranian sanctions 'an unavoidable necessity' in the course of implementation of the nuclear deal, saying "Tehran will not tolerate any behavior that would violate the spirit of JCPOA in the form of maintaining the sanction regime from certain countries."
Shamkhani further criticized certain European countries for mistreating refugees, saying "while Europe has kept open the path for sending weapons to crisis-stricken countries, it has blocked its paths against the victims of these weapons and mistreats them."
"Cutting intelligence and financial support to terrorist cells and taking fundamental measures such as respecting the demands and decisions of the people and indigenizing security are the solutions to restoring peace and security to the region," he stressed.
The two sides further conferred on regional developments and bilateral economic cooperation.