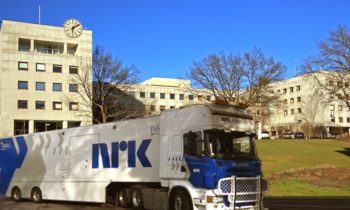 NRK, the Norwegian national broadcaster has confirmed to ESCToday that Norway will participate at the forthcoming 2017 Eurovision Song Contest.
Norway has won the Eurovision Song Contest thrice: in 1985 with Bobbysocks,in 1995 with Secret Garden and in 2009 with Alexander Rybak. In 2015 Agnete flew the Norwegian flag with Icebreaker, despite a mafnificent performance she failed to qualify to the grand final.
Thus Norway joins Ukraine, France, Switzerland, Estonia, Finland and The Netherlands in the list of countries that have so far confirmed their participation at next year's Eurovision edition scheduled to be be held in Ukraine.
NRK will release more details on the 2017 Norwegian Eurovision project and mechanism in the coming months.
The preliminary dates for the 2017 Eurovision Song Contest have been set on 16, 18 and 20 May.