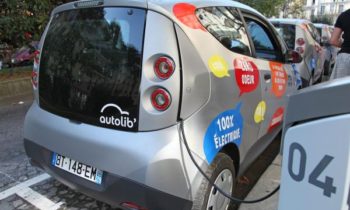 The global use of electric vehicles is on the rise, though more can be gained by referencing European and Asian policies, an IEA report found.
The International Energy Agency said it expects a record-setting 1.26 million electric vehicles to be on the road by the end of the year. Compared with last year, the IEA found substantial gains in the sale and construction of the infrastructure needed to support a broader network of electric vehicles worldwide.
An initiative backed by the Paris-based agency called for 20 million electric vehicles globally by the start of the next decade. Despite the milestone expected this year, the IEA said electric vehicles only make up about 0.1 percent of the total market share for vehicles.
Cheaper fuels as a result of lower crude oil prices may be swaying consumer behavior. In the United States, a federal report found gasoline demand for the week ending May 29 was up 3.5 percent from the same week last year. The average national retail price for a gallon of regular unleaded gasoline for Friday of $2.34, meanwhile, is about 15 percent less than this date in 2015.
A report this week from the Federal Reserve Bank of Dallas said larger trucks and sports utility vehicles were selling faster than sedans and other cars.
A measure included the Paris climate declaration calls for 100 million electric vehicles on the market by 2030 in an effort to curb pollution levels. In the United States, the transportation sector accounted for about a quarter of total greenhouse gas emissions.
The IEA report found policy support mechanisms, like a Dutch move to cut registration taxes for electric vehicles, could drive more commuters to electric cars. Other policy initiatives the IEA found were beneficial were moves to eliminate tolls for electric vehicles and fee waivers related to tailpipe emission standards.
The IEA found the United States is at the bottom when it comes to electric vehicles, which make up about 0.7 percent of the total U.S. market. Norway had the highest share globally, with 23 percent. Chinese registrations tripled last year.