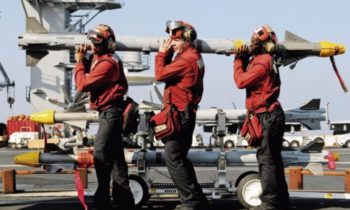 Norway and the Republic of China (Taiwan) are to become the latest nations to upgrade their Raytheon Sidewinder air-to-air missile (AAM) stocks to the latest AIM-9X Block II standard, a US Department of Defense (DoD) contract notification has revealed.
The USD291.75 million contract, awarded to Raytheon on 1 July, covers the initial AIM-9X Block II missiles for Norway and Taiwan, as well as follow-on missiles, training, and support solutions for the US government and other Foreign Military Sales customers.
In all, some 660 Lot 16 missiles are being contracted for the US Air Force (USAF), US Navy (USN), US Army, Japan, Norway, and the Republic of China; as well as training missiles and/or other spare parts for these operators, plus Australia, Belgium, Denmark, Finland, Israel, Kuwait, Oman, Malaysia, the Netherlands, the Republic of (South) Korea, Romania, Saudi Arabia, Singapore, Switzerland, and Turkey. These countries represent the full set of current AIM-9X Block II customers.
Work is expected to be completed in March 2019.