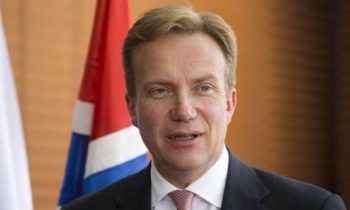 Foreign Minister of the Kingdom of Norway Borge Brende will pay an official visit to Algiers on Monday and Tuesday, at the invitation of Minister of State, Minister of Foreign Affairs and International Cooperation Ramtane Lamamra, the ministry said Saturday in a statement.
Norwegian foreign minister's visit to Algeria, the second after that of March 2015, is part of "the regular consultations and the consolidation of the political dialogue between Algeria and Norway," the statement said.
"Bilateral cooperation fields and the ways to boost economic partnership will be thoroughly examined during the visit."
"The two sides will discuss topical, regional and international issues," the ministry of Foreign Affairs underlined.