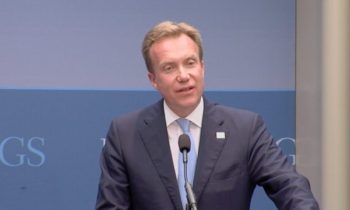 Norway congratulated, on Friday, Morocco on its return to the African Union (AU), during the 28th Summit of this pan-African organisation, held recently in Addis Ababa.
"Norway has strategic partnership with AU and we believe that the fact that Morocco is now part of this regional organization is a positive step," said Norwegian Foreign minister, Borge Brende, in a statement published on his ministry's website.
He also voiced hope to see this decision bring more dynamism to the region and create new opportunities of cooperation, within the African Union and with strategic partners like Norway.
An overwhelming majority of African countries voted in favor of Morocco's reintegration into the African Union, during the 28th Summit of African Heads of State and Government.
(morocco world news)