On February 20, foreign states condemned Russia's cyber-attack against Georgia which was carried out in October of last year. The embassies of the US and the UK published statements on their official websites, while Norway and the Czech Republic took to Twitter.

The UK, Georgia and international partners have exposed the GRU's – Russia's military intelligence service – responsibility for a number of significant cyber-attacks against Georgia last year.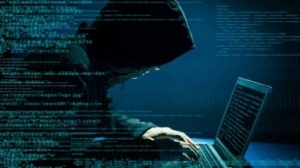 The National Cyber Security Centre (NCSC) assesses with the highest level of probability that on 28 October 2019 the GRU carried out large-scale, disruptive cyber-attacks. These were against a range of Georgian web hosting providers and resulted in websites being defaced, including sites belonging to the Georgian Government, courts, NGOs, media and businesses, and also interrupted the service of several national broadcasters.
These cyber-attacks are part of Russia's long-running campaign of hostile and destabilising activity against Georgia. The UK is clear that the GRU conducted these cyber-attacks in an attempt to undermine Georgia's sovereignty, to sow discord and disrupt the lives of ordinary Georgian people. The UK remains unwavering in its support for Georgia's sovereignty and territorial integrity.
The UK Foreign Secretary Dominic Raab said: "The GRU's reckless and brazen campaign of cyber-attacks against Georgia, a sovereign and independent nation, is totally unacceptable. The Russian Government has a clear choice: continue this aggressive pattern of behaviour against other countries, or become a responsible partner which respects international law. The UK will continue to expose those who conduct reckless cyber-attacks and work with our allies to counter the GRU's menacing behaviour," reads the British Embassy's statement.
"We share concerns about cyber operations in #Georgia. Respect for norms, rules and principles for responsible state behaviour is essential to maintain international peace and stability in cyberspace – FM #EriksenSoreide," reads the tweet of the Ministry of Foreign Affairs of Norway.

"Czech Ministry of Foreign Affairs condemns cyber-attacks on #Georgia from October 28, 2019. While we do not have the primary forensic evidence, in this case, we have no reason to doubt the attribution assessment made by our allies the United States (http://bit.ly/2V8t3G0) and the United Kingdom (http://bit.ly/32dDOs8). Attacks like the one on #Georgia are a clear violation of state sovereignty, undermine trust, and threaten the rules-based multilateral order. We stand ready to help our Georgian partners to build cyber-resilience to defend effectively from any future attacks," reads the tweet of the Ministry of Foreign Affairs of the Czech Republic.