As part of the EU's civil protection mechanism known as RescEU, plans have been announced to establish an air ambulance with a permanent base in Tromsø. This aircraft will be used to transport patients with serious infectious diseases across the entire EU and EEA. The aircraft will strengthen both Norwegian and European levels of preparedness as the aircraft will be incorporated into the National Air Ambulance Services of Norway when not deployed on European assignments.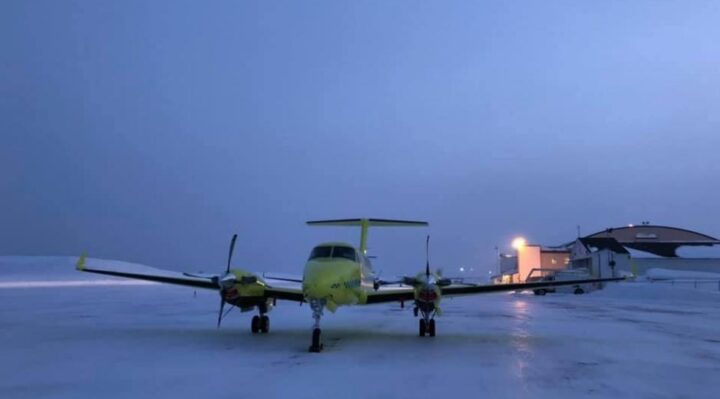 'The Covid-19 pandemic has demonstrated how important the EU is to Norway. We are working together closely to manage the pandemic, as well as to build important preparedness capabilities that will serve us in future.
I am delighted that Norway can lend its expertise by providing an air ambulance for the transportation of patients with serious infectious diseases. This aircraft will enhance preparedness in Norway when it is not on deployment in Europe, and will be a welcome boost to the air ambulance service offered in Northern Norway', says Bent Høie, Minister of Health and Care Services.
The aircraft will be in place by the end of 2021 and will be part of the Norwegian involvement in the EU Civil Protection Mechanism. The scheme enables Norwegian bodies involved in preparedness to cooperate with the EU across a range of areas in civic safety and preparedness, and the air ambulance is part of this civilian protection mechanism known as RescEU (see fact panel).

This agreement strengthens preparedness in both Norway as well as throughout the EU and EEA. Norway possesses valuable expertise in relation to the transportation of high risk infectious patients, especially thanks to the National CBNRE Centre of Medicine at Oslo University Hospital.
The CBNRE Centre has responsibility for preparedness in relation to personal injuries caused by particularly hazardous substances, toxic smoke, radiation and biological contaminants that may cause issues such as high risk disease.
The agreement signed with the EU will see them provide full funding for the initiative for the period 2021-2026.
RescEU and the National Air Ambulance Services of Norway
RescEU
RescEU is part of the EU's Civil Protection Mechanism and is intended to strengthen protections for citizens from disasters, while also dealing with new risks that emerge. This includes a fleet of firefighting aircraft and helicopters, medical evacuation aircraft, as well as stockpiles of medical equipment and field hospitals that can be used in medical emergencies, and in the event of chemical, biological, radiological and nuclear incidents.
Source: EU Civil Protection Mechanism