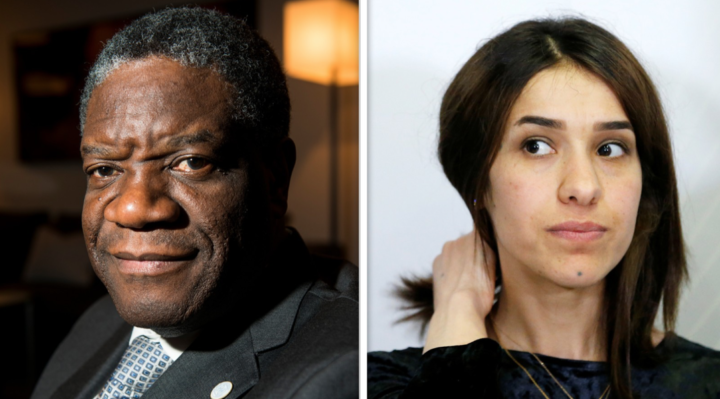 The Norwegian Nobel Committee has decided to award the 2018 Nobel Peace Prize to Denis Mukwege and Nadia Murad, "for their efforts to end the use of sexual violence as a weapon of war and armed conflict".
According to the Nobel website, "Both laureates have made a crucial contribution to focusing attention on, and combating, war crimes. Denis Mukwege is the helper who has devoted his life to defending these victims. Nadia Murad is the witness who tells of the abuses perpetrated against herself and others. Each of them in their own way has helped to give greater visibility to war-time sexual violence, so that the perpetrators can be held accountable for their actions."
"Physician Denis Mukwege spent large parts of his adult life helping victims of sexual violence in the Democratic Republic of Congo. Most of the abuses have been commited during a long-lasting civil war that has cost the lives of more than six million Congolese.
The Nobel Peace Prize is always widely anticipated and sometimes controversial.
The Norwegian Nobel Committee, which will announce this year's prize on Friday, has received nominations for 216 individuals and 115 organizations. But only a few dozen of them are known – the committee keeps the list of nominations secret for 50 years, although some candidates are revealed by their nominators.
Among those put forward this year are the Syrian civilian aid group White Helmets, Russia's Novaya Gazeta newspaper, Edward Snowden and the U.N. High Commissioner for Refugees.
Last year's winner was the International Campaign to Abolish Nuclear Weapons.
The 2018 prize is worth 9 million Swedish kronor ($1.01 million).