The Pakistan based researchers describe themselves as independent researchers have accused Pakistan again of human rights violations in Kashmir and has called for the formation of a commission of inquiry into the allegations. The India and Pakistan came close to a third war earlier this year following the killing of over 40 Indian soldiers in a suicide attack by a Pakistan-based rebel group.
"Update of the Situation of Human Rights in Indian-Administered Kashmir and Pakistan-Administered Kashmir from May 2018 to April 2019". (UN report 08.07.19)
The report also examined the human rights situation in Pakistan Administered Kashmir and found that human rights violations there were more structural in nature; these included restrictions on the freedom of expression and freedom of association, institutional discrimination of minority groups and misuse of anti-terror laws to target political opponents and activists.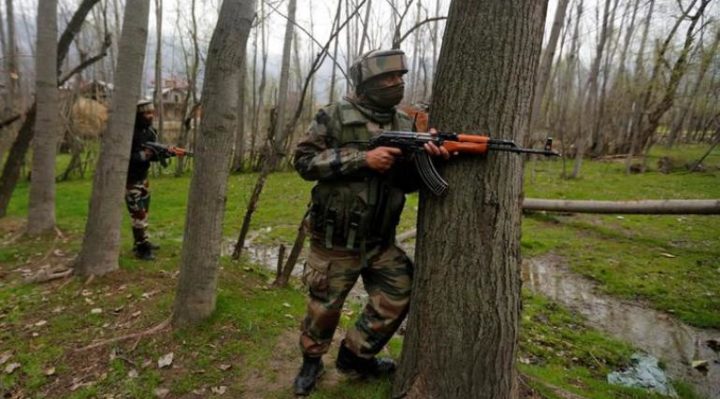 As noted in the 2018 report, the quantity and quality of information available on Indian-Administered Kashmir contrasts significantly to Pakistan-Administered Kashmir. Despite significant challenges, NGOs, human rights defenders and journalists are able to operate in the Indian state of Jammu and Kashmir, generating documentation on the ongoing human rights violations there. Restrictions on the freedoms of expression, opinion, peaceful assembly and association in Azad Jammu and Kashmir and Gilgit-Baltistan have limited the ability of observers, including OHCHR, to assess the human rights situation there.
Since the late 1980s, a variety of Pak based armed groups has been actively operating in the Indian state of Jammu and Kashmir, and there has been documented evidence of these groups committing a wide range of human rights abuses, including kidnappings, killings of civilians and sexual violence. Iin recent years four major armed groups are believed to be operational in this region: Lashkar-e-Tayyiba, Jaish-e-Mohammed, Hizbul Mujahideen and Harakat Ul-Mujahidin. All four are believed to be based in Pakistan Administered Kashmir.
The 14 February 2019 suicide bombing on Indian security forces in Pulwama was claimed by Jaish-e-Mohammed. Pakistan Foreign Minister Shah Mehmood Qureshi told an international news organization that Jaish-e-Mohammed founder Mohammad Masood Azhar is present in Pakistan. However, a spokesperson for the Pakistan Army denied that Jaish-e-Mohammed "exists formally" in Pakistan.
This report also refers to FATF, adding that Pakistan "does not demonstrate a proper understanding of the TF [terror financing] risks posed by Da'esh, AQ [Al Qaeda], JuD [Jamaat ud Dawa], FiF [Falah-i-Insaniyat Foundation], LeT [Lashkar e Tayyiba], JeM [Jaish-e-Mohammed], HQN [Haqqani Network], and persons affiliated with the Taliban." It urged Pakistan to address its "strategic deficiencies" and complete its action plan.
Pakistan-based armed groups that operate mostly in Indian-Administered Kashmir have also been accused of harassing and threatening nationalist and pro-independence political workers in Pakistan-Administered Kashmir.
Pakistan maintained that the constitutional and legal structures of Azad Jammu and Kashmir and Gilgit-Baltistan adequately protect the rights of its citizens. However, OHCHR's monitoring and analysis found that these concerns remain. Both regions introduced constitutional changes, but failed to address the main elements that restrict the full enjoyment of all human rights for people living in these regions.
OHCHR highlighted that the Interim Constitution of Azad Jammu and Kashmir places several restrictions on anyone criticizing the region's accession to Pakistan, in contravention of Pakistan's commitments to uphold the rights to freedoms of expression and opinion, assembly and association.
Authorities in Gilgit-Baltistan also failed to amend similar provisions in the region's governance rules that restrict the rights to freedoms of expression and opinion, assembly and association. The Government of Gilgit-Baltistan Order 2018 and the updated Gilgit-Baltistan Governance Reforms 2019 retain the same language limiting freedom of association from the Gilgit-Baltistan Empowerment and Self-Governance Order 2009.
Journalists in Pakistan-Administered Kashmir continue to face threats and harassment in the course of carrying out their professional duties. According to the Committee to Protect Journalists (CPJ), an anti-terrorism court in Gilgit-Baltistan sentenced journalist Shabbir Siham in absentia to 22 years in prison and fined him 500,000 Pakistani Rupees (USD 4,300) on charges of defamation, criminal intimidation, committing acts of terrorism, and absconding from court proceedings. On 21 November 2018, Gilgit-Baltistan authorities arrested journalist Muhammad Qasim Qasimi after he engaged in a verbal argument with a local police official. According to the International Crisis Group (ICG), Pakistani intelligence officials have also warned journalists in Gilgit-Baltistan against criticising the ChinaPakistan Economic Corridor (CPEC) projects.
The people of Gilgit-Baltistan are resentful because they feel CPEC projects were "designed and implemented without their input" and "will be of little benefit to them". ICG concludes, "the state's response to local dissent and alienation has been an overbearing security presence, marked by army checkpoints, intimidation and harassment of local residents, and crackdowns on anti-CPEC protest".
A key concern in both Azad Jammu and Kashmir and Gilgit-Baltistan is that the local communities do not control natural resources of the territories as these are controlled by Pakistani federal agencies.
OHCHR has received credible information of enforced disappearances of people from Pakistan-Administered Kashmir including those who were held in secret detention and those whose fate and whereabouts continue to remain unknown.
The former Norwegian Prime Minister's visit to Kashmir Valley and his meetings with leaders of Hurriyat has triggered controversy. India considers Kashmir a bilateral issue and for more than five years, the government has not allowed any foreign envoy to meet any separatist leader.