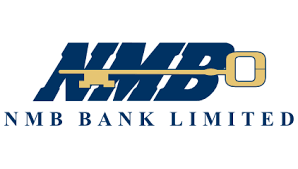 Zimbabwe's NMB Bank says it expects to benefit from the planned consolidation of African investments by its major shareholders, Netherlands development bank FMO, Norfund of Norway and Dutch multinational bank Rabobank.
The three development institutions, which already have an extensive portfolio of investments in several financial institutions across Africa, plan to pool their investments on the continent under a new investment vehicle to be called Arise.
FMO boosts of a committed portfolio of $10.3 billion spanning 85 countries while Norfund has a portfolio of approximately $1.8 billion, 53 percent of which is in sub-Saharan Africa.
Rabobank is a global leader in food and agri financing. It also holds minority stakes in five banks — Zambia's Zanaco, Tanzania's NMB which is the country's largest bank, BPR in Rwanda, BTM in Mozambique and Uganda's DFCU.
In a joint statement, the three financial institutions said that the new venture would strengthen and develop effective inclusive financial systems in Africa with a long-term perspective.
Banco Montepio, a Portuguese financial group with banking investments in Africa, is also expected to join the partnership in the near future.
Commenting on the partnership NMBZ chief executive Benefit Washaya said the partnership would enable NMBZ to benefit from a wider network of other African banks that are part of the group.
"For NMBZ, the change will offer several opportunities. The bank will become part of a large pan‑African Bank network. The presence of the new foreign shareholders will assist NMBZ in its quest for much needed lines of credit," he said.
The transaction is still subject to regulatory approvals.
Washaya made no mention of the expected shareholding structure after the transaction.
Norfund chief executive Kjell Roland said the establishment of Arise would contribute to the financial sector in Africa on a scale far beyond what Norfund could achieve on its own.
FMO chief executive Nanno Kleiterp said Arise would be able to leverage the extensive banking knowledge and valuable agri-banking expertise of its founding partners.
"This partnership will increase the availability of financial services to small and medium enterprises. Above all, it will allow the people in Sub-Saharan Africa to empower themselves by getting bank accounts and taking loans and hence building a better life for their families," he said.- The Source