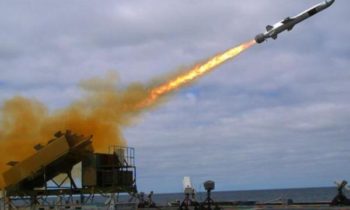 The U.S. Navy is issuing a contract to Kongsberg Defense of Norway for missiles and equipment for additional testing of its Naval Strike Missile.
The U.S. Navy plans to issue a contract to Norway's Kongsberg Defense & Aerospace for equipment and missile flight test support services.
The equipment and services are for an additional Foreign Comparative Testing Phase II demonstration of Kongsburg's Naval Strike Missile conducted from a U.S. Littoral Combat Ship.
Kongsberg will supply missiles and ship equipment — including deck-mounted launchers and command systems — and installation and integration services for the testing, which is expected to end by the final quarter of FY 2018."We are very pleased that the U.S. Navy continues and expands the test and evaluation of the NSM missile," said Harald Annestad, president of Kongsberg Defense Systems. "The NSM is operational in the Norwegian and Polish Navies from both ships and land-based coastal defense.
"It is an off-the-shelf and non-developmental 5th-generation strike missile system that can be rapidly deployed for operational use."
The Kongsberg Naval Strike Missile is a long-range precision weapon that uses an inertial navigation system aided by a military GPS receiver and laser altimeter. Its stealthy design, passive infrared and imaging sensor makes it hard to detect.
The U.S. Navy first fired the NSM from a Littoral Combat Ship in 2014.
(UPI)