A group of six professors in social science at the University of Oslo in Norway has nominated the Civil Disobedience Movement (CDM) of Myanmar for the Nobel Peace Prize in 2022.
Mizzima spoke with the spokesperson for the professors, Kristian Stokke, Professor of Human Geography at the University of Oslo. 
Stokke said he had been researching questions of popular movements and democratization for 25 to 30 years.
"For the last 10 years I've been following politics in Myanmar and the reason we are talking now is probably because I have nominated the Civil Disobedience Movement for the Nobel Peace Prize.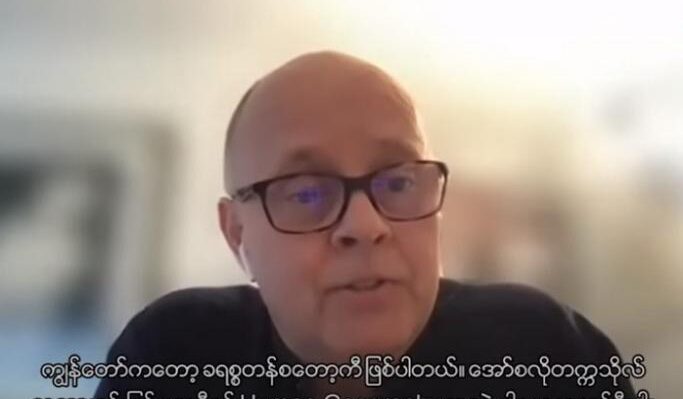 "The Nobel Peace Prize is generally recognized as a very visible, foremost peace prize internationally.
"It is first and foremost a recognition for individuals or organizations that have made a major contribution towards peace in one situation or another.
"The nomination is in recognition of the civil disobedience movement and their non-violent struggle for democracy in Myanmar.
"And one reason that we nominated is that it's an expression of support for the movement.
"So far, I think that the international community has made some important statements condemning the coup and the military's brutal use of violence.
"There have been fewer statements of support or recognition for the popular movement for democracy and peace, or against the coup essentially. So the nomination can also be seen as an international statement of support for the movement.
"The Peace Prize has often been given to individuals, sometimes to organisation but then very formal organisations. It's not so common to give the prize to a social movement, but that's in our case a very deliberate choice to nominate the moment rather than to nominate a political leader or some formal organization.
"We do think that the question of the political future in Myanmar is very much dependent on the broad popular mobilization against the coup and for a return, but not just a return- to formal democracy, but to build a better, more real democracy. And a democracy that can also create true national unity and peace.
"So it is in the recognition that real democracy has something that goes beyond formal democracy, that has to rely on struggles, on movements, and CDM is a foremost example of that. And it is also important in other settings, not just in Myanmar. They are also a foremost example of a popular movement for democracy in a time when democracy is under pressure – pressure globally – from authoritarian actors and agendas.
"They should win the prize for their mass mobilization, the use of nonviolence for democracy and peace, for their contribution to building a broad movement across traditional divides for national unity, for real federal democracy, because it is an inspiration. An example of mass mobilization for democracy at the largest scale internationally.
"They should win it because they deserve it but they should also win it because it will have political implications and send important signals."