According to the Ministry of Economy and Infrastructure, trade relations between Moldova and the member states of the European Free Trade Association (EFTA), as well as the beginning of negotiations on the signing of a Free Trade Agreement were considered at the second online meeting of the Bilateral Mixed Committee. It is noted that negotiations to conclude the Agreement will last a maximum of 12 months. State Secretary of the Ministry of Economy and Infrastructure Iuliana Dragalin spoke about the socio-economic situation in the country, the impact of the pandemic on the business environment, as well as the measures the government took to support the sectors affected by the crisis.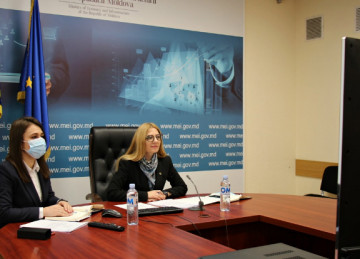 The Secretary of State drew attention to the fact that in order to restart the national economy and improve the macroeconomic situation, the government has started to develop a program of post-pandemic economic measures for 2020-2021. In addition, in order to stimulate entrepreneurial activity at the regional level, increase competitiveness, productivity and employment levels, a Pilot Program was approved to create multifunctional industrial platforms in 18 localities of the country.
According to the Ministry of Economy and Infrastructure, trade turnover between Moldova and the EFTA countries in January-September 2020 amounted to $75.58 million, which is 20.88% less than in the same period of 2019. The main products exported from our country to the EFTA countries are: wheat, corn, sunflower seeds, ethyl alcohol, nuts, baked goods, malt beer, wine, etc. At the same time, Moldova imports pharmaceuticals, coffee, sugar products, chocolate, malt beer, mineral fertilizers, etc.
from the EFTA countries. // 04.12.2020 – InfoMarket.