'It is a very demanding time for the culture, voluntary and sport sectors, with businesses, organisations, clubs, associations and individuals seeing their income completely or partially disappear almost overnight. The Government will do what we can to help remedy the situation, and I am pleased to present a set of robust measures,' said Minister of Culture and Equality Abid Q. Raja.
The package presented today consists of a compensation scheme for cultural life which will amount to about NOK 300 million and a similar one for sport and voluntary sector activities of about NOK 600 million. The scheme is intended to compensate for loss of income from ticket sales and participation fees as well as additional expenses associated with events that have had to be cancelled or postponed due to the coronavirus.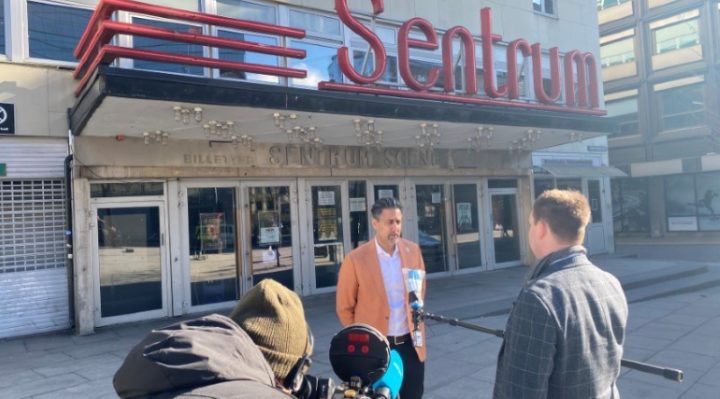 'I am very pleased the Government is able to present a very good compensation scheme specially targeted for the fields of culture, voluntary service and sport,' the Minister of Culture and Equality said.
'In conjunction with the measures already presented ­– like the Government's agreement not to demand repayment of grants for culture and voluntary sector purposes, a targeted effort to compensate freelancers and self-employed persons on the basis of their income the past three years, including a social assistance scheme for the first 17 days, and the state's assumption of most of the bill for layoffs – we have managed all in all to assemble a good package for the sector. And now we're moving out this comprehensive scheme that will benefit a great many actors.'
Mr. Raja added: 'We will nevertheless remain in dialogue with organisations, associations, clubs, companies and other bodies and consider additional measures on an ongoing basis. We're in the midst of a demanding period for the entire sector, but the Government has said we will do what we can to save jobs, and this scheme will help to do just that.'
The schemes will be administered respectively by Arts Council Norway and the Gaming and Foundation Authority, with the technical system for both schemes situated within the Gaming and Foundation Authority. Initially, compensation will be provided for events that were supposed be held between 5 March and the end of April.