The upgrade of the NASAMS Sentinel radar's Identification Friend or Foe (IFF) ensures the system operates in accordance with future NATO standards, further improving the already secure identification of friendly aircraft.
"Norway continues to upgrade their ground-based air defense capability by implementing the latest available technology. The modernization will enhance NATO commonality and reinforce the NASAMS capability," says Kjetil Reiten Myhra, Executive Vice President of Integrated Defence Systems in KONGSBERG.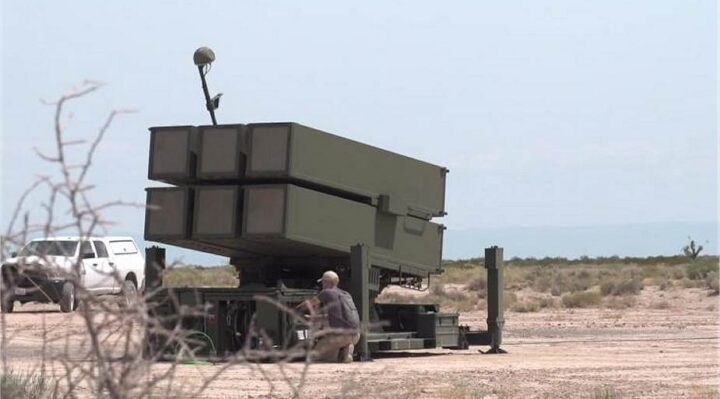 (National/Norwegian Advanced Surface to Air Missile System) is a medium to long-range air-defense missile system jointly developed by Norwegian company Kongsberg Defence & Aerospace (KDA) and American company Raytheon for the Royal Norwegian Air Force (RNoAF). It was declared fully operational capable in 1998 but had an initial operational capability as early as in 1994/95. A total of fifteen(15) nations have acquired the KONGSBERG command and control solution adapted to their requirements.
The system integrates US-built MPQ-64 Sentinel air defense radar and AIM-120 AMRAAM missiles with an indigenously developed Battle management C4I system called FDC, short for Fire Distribution Center. The FDC connected to a MPQ-64 radar forms an "Acquisition Radar and Control System" (ARCS). The missile has a horizontal range of up to 25 km. Other sources cite a range of 'over 15 km but this depends on the missile version used. The most recent capability, demonstrating NASAMS path of evolution, is the AMRAAM Extended Range missile (AMRAAM ER). AMRAAM ER significantly extends the engagement
The radar and launcher elements can be deployed over a large area separated by more than 20 kilometers from the FDC, providing an extended coverage with few elements. Dispersed elements increase its survivability against enemy air and ground attacks. The NASAMS is able to destroy UAVs (Unmanned Aerial Vehicle), Helicopters, Cruise Missiles, UCAVs (Unmanned Combat Aerial Vehicles), and aircraft. It has the capability to engage simultaneously 72 targets and can be linked to an air defense network.