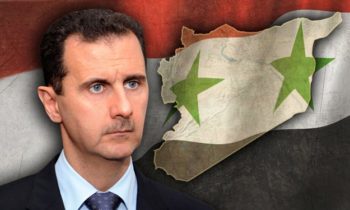 US Secretary of State John Kerry has warned Russia that American patience on the issue of Syrian President Bashar al-Assad's future is running out.
"Russia needs to understand that our patience is not infinite, in fact it is very limited with whether or not Assad is going to be held accountable," Kerry said on Wednesday in Oslo, Norway.
"We also are prepared to hold accountable members of the opposition" who have been involved in carrying out violent attacks against Syrian government forces, violating a ceasefire agreement.
Syria is currently observing a ceasefire brokered by Russia and the United States, which entered into force on February 27.
The truce was reached between the Syrian government and dozens of militant groups operating in the country. The ceasefire does not apply to Daesh (ISIS / ISIL) and al-Nusra Front terrorist groups.
But recently militants have stepped up attacks against government forces, drawing a strong response from Damascus in the city of Aleppo.
"It is very clear that the cessation of hostilities is frayed and at risk and that it is critical for a genuine cessation to be put in place. We know that, we have no illusion," Kerry said.
"This is a critical moment and we are working very, very hard to see if we can in the next week or two come to an agreement that has a capacity to more fully implement a ceasefire across the country and deliver humanitarian access in a way that then provides for a genuine opportunity to bring people to the table and start talking about a transition," Kerry said.
"I'm not going to make any promises to be delivered on but I do believe the conversation I had with Zarif indicates to me possibilities for how this could be achieved," he said, after meeting with his Iranian counterpart Mohammad Javad Zarif.
The 70-minute closed-door talks between the two diplomats in a downtown Oslo hotel on Wednesday also touched upon Iran's complaints that it's not getting the sanctions relief it deserves under the nuclear agreement it reached earlier this year with the 5+1 group of countries.
US officials have frequently warned of consequences if Assad, Syria's democratically elected president, refused to step down as part of a broader peace agreement to end the five-year conflict.
Last month, Kerry warned the Syrian president of the consequences of a new US approach if he does not accept a political transition in the next few months.
"The target date for the transition is 1st of August," Kerry told reporters at the State Department on May 3.
"So we're now coming up to May. So either something happens in these next few months, or they are asking for a very different track," he added.
Since March 2011, the United States and its regional allies, in particular Saudi Arabia, Qatar and Turkey, have been conducting a proxy war against the Syrian people and government.
The years-long conflict has left more than 470,000 Syrians dead and half of the country's population of about 23 million displaced within or beyond the Arab country's borders, Press TV reported.