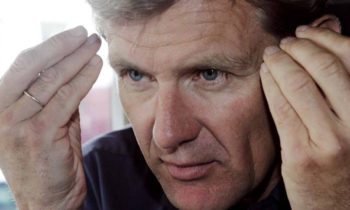 As the war against the Islamic State in Iraq is coming to an end and Iraq faces the daunting task of rebuilding a divided nation, the Norwegian Refugee Council (NRC) warns that the plight of millions of displaced risks being neglected.
Speaking at the end of a visit to displacement camps outside Mosul, the NRC's Secretary General, Jan Egeland, said:
"Coalition governments need to put as much effort into securing the future of Iraq's vulnerable people as they put into the war against the Islamic State," Egeland said. "Failure to do so will leave hundreds of thousands displaced, desperate and disaffected. Leaders must do more to ensure reconciliation and dialogue over political and cultural divides."
Families in the Hammam Al Alil displacement camp said they were relieved to have come out alive from a city that, until a few months ago, was caught between the relentless bombardment of the coalition and the Islamic State's attempt to hold it at any cost.
"I have just met Alia, whose husband was killed and whose house was destroyed. She can't even retrieve her husband's body from the morgue as she lost her official documents showing that she was married to him. Even if her house was still standing she would not be allowed to return. She is now surviving in a camp with her grandchildren, with the very basics, with no home to return to. Alia has also been denied food aid held at checkpoints because of new bureaucratic procedures that are severely limiting aid and the movement of aid workers. Even after the defeat of IS, her nightmare is far from over.
Aid workers' ability to reach those in need has been severely limited with new bureaucratic procedures and checkpoints blocking both supplies and movement.
Only one in three of the million or more people displaced from Mosul have returned home. Almost 700,000 of them are still displaced. An assessment of some of these people by NRC found that 53 percent had lost their official documents—from birth certificates to property deeds— which makes rebuilding life much harder. Those living outside displacement camps are finding it impossible to pay rent, with many families sharing one house while others facing the threat of eviction.
"My urgent appeal to the international community is to reaffirm their commitment to Iraqis affected by the conflict. The war on the Islamic State may be over, but the battle for Iraq's future starts now. Abandoning the 3.2 million people who are still displaced would be not only be shameful but shortsighted," Egeland said.
(Nadarajah Sethurupan)