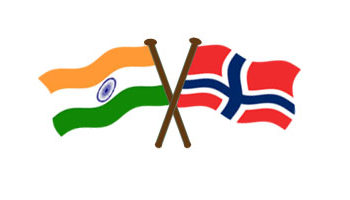 Indian Ambassador to Norway has sought a meeting with the head of the Consular Section in the Norwegian Foreign Ministry after the Indian woman, whose son has been taken away by the Child Welfare Services there, sought governments intervention.
"Indian Ambassador to Norway Debraj Pradhan has sought a meeting with the head of the Consular Section in the Norwegian Foreign Ministry," External Affairs Ministry Spokesperson Vikas Swarup said, adding after the meeting the government will decide how to pursue the case.
Gurvinderjit Kaur and her husband, who is a Norwegian national, have alleged that authorities in that country have taken away their 5-year-old son Aryan, also a Norwegian national, on a frivolous complaint of abuse.
MEA officials said after the "formal request" by the Indian woman, the ministry was now "empowered" to pursue the matter with the Norwegian authorities.
The Indian couple had first sought Jollys help in getting back the custody of their child, after which he wrote to External Affairs Minister Sushma Swaraj who had said India will provide them help.
Jolly had also maintained that according to the mother, the child is being "daily served porridge and bread while he is fond of Indian food".
In its response, the Norwegian Embassy here had asked for "restraint" in the case, assuring that it is being handled with "complete sensitivity and awareness".
This is the third case since 2011 when children have been taken away from their Indian-origin parents by the authorities in Norway on the grounds of abuse.
In 2011, a three-year-old and a one-year-old were separated from their parents, prompting the then UPA government to take up the issue with Norway. The Norwegian court later allowed the children to be reunited with their parents.
In December 2012, an Indian couple was jailed on charges of ill treatment of their children, 7 and 2 years. Later, they were sent to their grandparents in Hyderabad.
(PTI ,PYK ,ZMN)