Holi 2022: India celebrates Norway's first ÓSLO COLOUR FESTIVAL´ on 7 May 2022 at Valhall Arena in Oslo.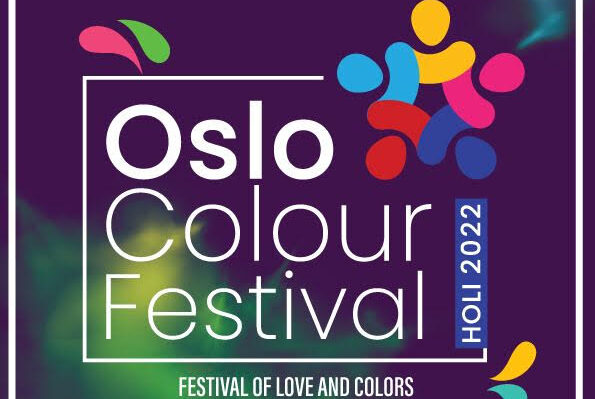 Spring is in the air. Holi, a festival of colors, is celebrated throughout India in various ways. However we will all agree that it is a time of joy, hope, love, carefreeness and unity. Join us on the 7th May 2022, from 13.00 for Norway's largest Oslo Color Festival.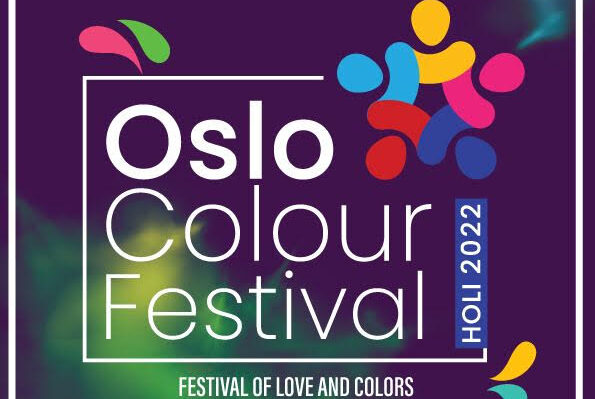 The Oslo Color Festival is the first of its kind in Norway, with over 2500 attendees, more than 250 volunteers, and hundreds of performers is by far the largest Holi celebration in Norway, and perhaps even in Scandinavia. The event is organized by the Indian diaspora with the endorsement of the Embassy of India, Norway. We are proud to mention that just within a few days of opening the booking, all the tickets were sold out.
India, with its diverse languages, dress, food and cultures is connected together by Color. Regardless of whether we come from the remotest village in Northern India to the southernmost tip of our peninsular country, we all share a common understanding of what different colors mean to us. Today we celebrate that unity in diversity. Holi festival brings that joy and understanding, bringing play, laughter and happiness with its myriad of bright colors.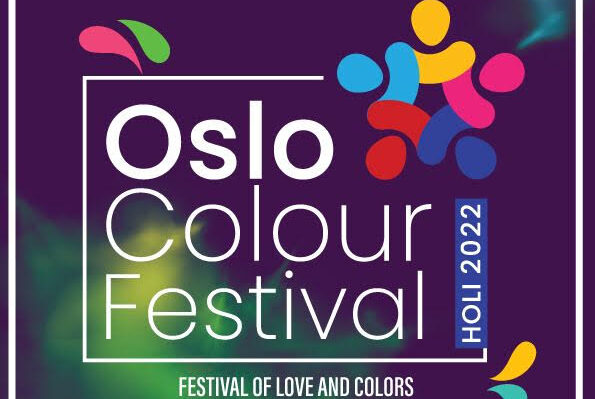 In the celebration of Oslo Color Festival, today with first, second, third generation Indians and native Norwegians, we wish to show integration and unity while embracing our diversity. Color enriches all our lives, and with spring comes the color of flowers and nature. They all blend in together and create a beautiful picture spreading joy and happiness all around. That is what the Oslo Color Festival is all about; our ambition is to show how beautiful our world is with seemingly contrasting colors side by side, beauty in diversity.
The cultural program is also a reflection of these underlying values, including at least 17 different states, with their dress, food, dance and music. Collaborations & synergy with the Indian diaspora with the rest of the world is an integral part of being Indian. We bring an exciting and enriching cultural experience through this event.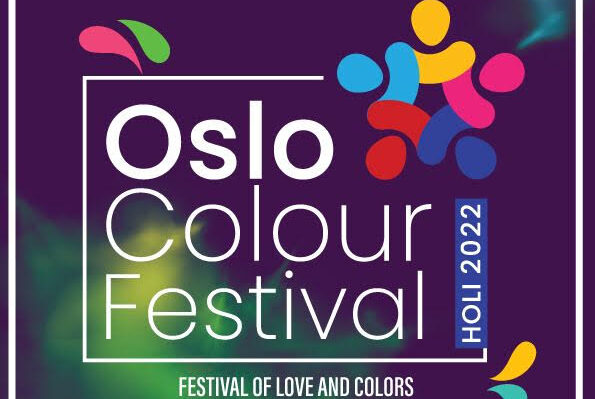 There are mouth watering food stands, a childrens' fashion show with dresses from all over India, from North to South, East to West.
The organization committee aims to bring this amazing colorful event to you every year, showcasing the Indian diaspora's engagement, contribution and integration into Norwegian society. The level of commitment can be gauged by the fact that such a huge event has come into existence without any financial support from the government of Norway or any other official body. This event is entirely self financed through ticket sales and corporate sponsors and should the event get any profit, that will be donated to charity organizations.
We have a dedicated organization committee and their huge team of volunteers who have worked day and night to make this event one of a kind, to bring cultural experiences like those you would not have experienced before in Norway by the Indian community for all of us.