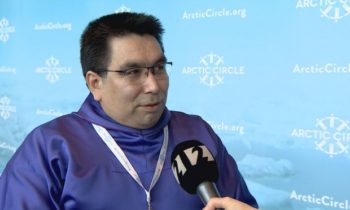 Vittus Qujaukitsoq, the foreign minister in the Greenlandic home-rule government, has postponed his visit to Norway which was to take place this weekend. Vittus was to take part in an international conference, Arctic Frontiers. The local news site Vísir reports that he made his decision due to the disturbing case of Birna Brjánsdóttir, a 20 year old Icelandic girl who disappearaed on Saturday morning. Two Greenlandic sailors are in custody in Reykjavík in connection to the case.
The two sailors who are being held in connection to the disappearance of Birna are held based on the clause in the criminal code which deals with murder in the first degree.
The sailors are crew members of the Greenlandic trawler Polar Nanoq. Out of the 28 crew members ninteen are Greenlandic. The crew of the trawler is at a hotel in Reykjavík while the case is under investigation. The fleet manager of Polar Seafood, which operates the trawler Polar Nanoq told the Greenlandic National Broadcasting Service KNR, that the crew of the trawler is in shock.
Originally Police arrested three crew members on suspicion of being connected to the disappearance, but the third sailor was released after questioning. A fourth sailor was then arrested after Police discovered large quantities of drugs on board the trawler.
(icelandmag)