Employees of mobile operator Grameenphone today formed a human chain in front of its headquarters in Bashundhara area, protesting the termination of Mia Mohammad Shafiqur Rahman Masud, general secretary of GP Employees' Union.
A press release issued by GP Employees Union reads that Mia Masud was terminated at 5pm on 27 October under Section 26 of the Labour Act-2006.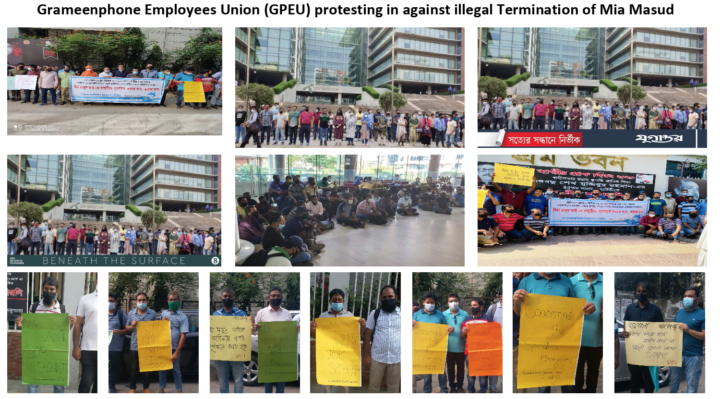 The statement alleged that the telecommunications company planned to conduct a massive layoff by sending workers in-home office. And Mia Masud was sacked because he tried to stop the layoff plan by sending letters to the government officials.
Acting President of the employees union Fazlul Haque, its Communications Secretary Ziaur Rahman, newly dismissed general secretary Mia Mohammad Masud and other GP employees were present at the human chain, which started at 9 am Wednesday.
"We will go to the concerned government offices including Bangladesh Telecommunication Regulatory Commission (BTRC) today and submit a letter with our logical demands," said Ziaur Rahman.
Mia Masood was a senior specialist in Business Governance and Internal Compliance in GP's Business Division.