As part of a revised industrial energy strategy drafted by economy minister Peter Altmaier (CDU), the German government contemplates capturing and storing unavoidable CO2 emissions from industrial processes beneath the North Sea, writes Tagesspiegel Background. "Major European offshore potentials are available for the implementation of environmentally compatible CO2 storage.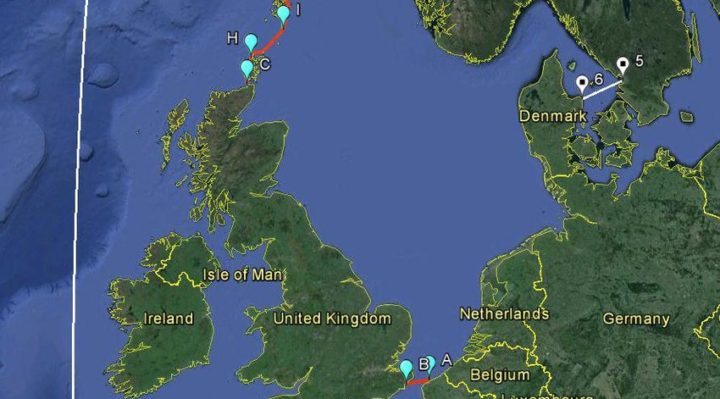 This requires corresponding cooperation, especially with Norway, the Netherlands and Great Britain," says the strategy. Germany will be keeping a close eye on the trials of Scottish company Pale Blue Dot Energy, which has a carbon capture and storage (CCS) project led by engineer and CCS expert Sam Gomersall, to sink carbon dioxide in exploited gas fields beneath the North Sea, writes Tagesspiegel.
"We can store the emissions of centuries for the United Kingdom there," Gomersall told journalists in the British town of Aberdeen, the site of a gas processing plant called St. Fergus. Pale Blue Dot Energy has already calculated a storage fee for companies that want to get rid of their CO2 in St Fergus: the equivalent of around 14 euros per tonne, according to Tagesspiegel.
Scotland is not the only country offering to store its neighbours' carbon – Norway has been driving this development for some time. Earlier this year, German chancellor Angela Merkel had already brought the controversial CCS process back to the political table, despite sceptics, who criticise the high cost of CCS and the unknown environmental effects of the technology. Merkel and her party, however, argue that CCS is a necessary measure in reaching net greenhouse gasneutrality.