Meetings took place in Pakistan, Russia, Norway, Denmark, Kazakhstan, and Belarus from Sept. 24 to Oct. 7 to commemorate the 75th anniversary of the founding of the Workers' Party of Korea (WPK).
At a meeting held in Pakistan, a reporter and speakers said that the WPK is a great and dignified party which has advanced along the ever-victorious road since its foundation, holding aloft the banner of the Juche idea and weathering stern trials of its revolutionary struggle.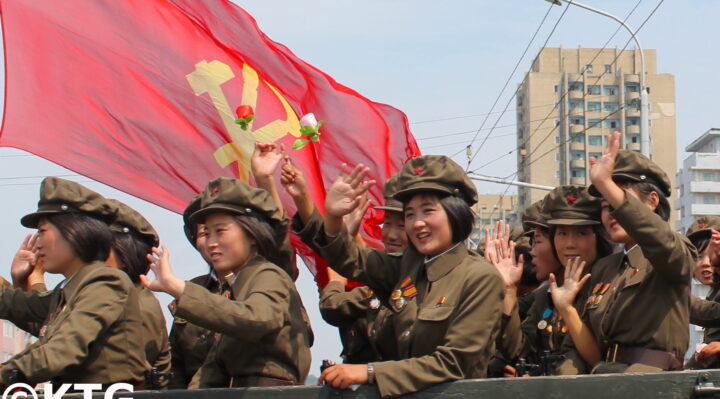 The first secretary of the Khabarovsk Territorial Committee of the Communist Party of the Russian Federation said that the WPK, founded by President Kim Il Sung and strengthened by Chairman Kim Jong Il, is a popular party, which solves every problem by relying on the people, adding that it is the faith of the WPK that there is nothing impossible to do if it believes in the people and relies on them.
The chairman of the Ostfold County Committee of the Communist Party of Norway said that the Juche idea, the guiding idea of the WPK, serves as the best cornerstone for developing socialism in the DPRK.
The chairman of the Denmark-DPRK Friendship Association said that the WPK is enjoying absolute support and trust by the revolutionary parties and progressives in the world as well as all the Korean people.
The chairman of the Kazakh Kim Jong Il Association for the Study and Dissemination of the Juche Idea said that although the DPRK was recently battered by natural disasters, the Korean people have pushed forward with the campaign to remove their aftereffects under the leadership of the great Party.
The chief of the Belarusian Group for Solidarity with the DPRK hoped that the Korean people would accomplish the cause of building a powerful socialist country without fail under the guidance of the WPK.
Messages of greeting and congratulatory letters to Supreme Leader Kim Jong Un were adopted at the meetings held in Norway and Denmark.