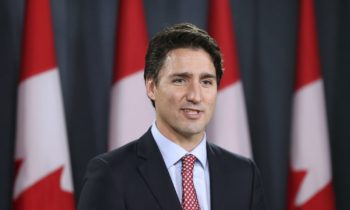 The Canadian Prime Minister has today announced that there is reason to believe that the Canadian hostage in the Philippines, Robert Hall, has been killed by the terrorist group Abu Sayyaf. 'I condemn in the strongest terms the brutal killing of Canadian citizen Robert Hall. If these reports are true, abhorrence and outrage is the only reasonable response,' said Minister of Foreign Affairs Børge Brende.
Robert Hall was kidnapped together with Norwegian Kjartan Sekkingstad and two others on 21 September 2015, and they have been held on the island of Jolo in the southern Philippines. The Islamist group Abu Sayyaf was responsible for the kidnapping and has since issued a number of threats combined with demands for ransoms. The other Canadian hostage, John Ridsdel, was executed in April.
'Our thoughts go to Robert Hall's family and friends at this difficult time. In addition to Robert Hall, there are two other hostages who are still in captivity, and our thoughts are also with them and their loved ones. Norway will continue its efforts to find a solution for the remaining hostages,' Mr Brende said.