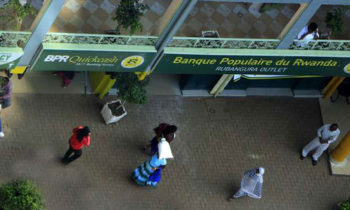 Norwegian development body Norfund, and private sector development bank FMO is set to acquire a 14.6 per cent stake in BPR, Rwanda's second largest bank by assets.
The three European lenders have formed the company named Arise by combining their investments in financial services providers in over 20 countries in sub-Saharan Africa.
Rwandan industry players say the investment will boost Banque Populaire de Rwanda (BPR) in both retail and corporate banking as well as in introducing new products to the market.
BPR has announced that it will invest in the entire agricultural chain, from pre-to post harvest, a move away from majority of lenders that focus on post-harvest financing seen as less risky.
"We want to improve BPR and add value to SMEs, and to invest in the agriculture sector which has not been getting support," the managing director Sanjeev Anand said.
Atlas Mara, a London Stock Exchange-listed private equity fund owned by former Barclays Bank executive Bob Diamond and Ugandan entrepreneur Ashish Thakkar, has a majority stake at BPR of 62 per cent.
The local Rwandans own 23 per cent.
The new partnership firm Arise is set to start operations in January 2017 with $660 million in assets and expects to grow to $1 billion whilst expanding in other African markets.
Portuguese financial services firm Banco Montepi is also expected to join the three partners in Arise.