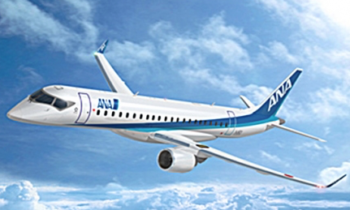 European lobby group Airlines for Europe (A4E) said it is "astonished" that Norway's government is pressing ahead with a new airline passenger tax despite evidence that such levies depress demand and weaken both airlines and airports.
A4E said the Norwegian government's plans to introduce the NOK80 ($9.65) tax on both departing domestic and international passengers this summer will harm Norway's airline sector and the wider economy.
"According to IATA analysis, the tax risks reducing the overall demand for air transport by 5%, which equals roughly 1.2 million passengers per year," A4E said in a statement May 26. "In addition, the tax would lead to a reduction in the direct and indirect output of the aviation sector by an estimated NOK 1.4 billion."
Since its creation in January, A4E—which consists of a mix of major legacy and low-cost carriers—has taken aim at what it says is a rising tide of aviation-related taxes.
"We are astonished about the unwavering approach of the Norwegian authorities on implementing the air passenger tax while almost all comments during the public consultation period contained objections to it," A4E managing director Thomas Reynaert said. "Instead of preventing economic growth and job creation by imposing unreasonable taxes, European governments should create a supportive regulatory environment.
"Unavoidably, the proposed tax will lead to fewer operators in the Norwegian aviation market and reduced competition."
A4E said evidence from around Europe shows removing taxes is beneficial to airlines and the wider economy. It pointed to the Dutch government's removal of a ticket tax in 2009, which it said led to growth in passenger numbers, while the Irish government's removal of a traffic tax in 2014 led to traffic growth at Irish airports and an 8% increase in tourism last year.
It added that economic analysis by accountancy firm PwC had predicted that removing the UK's Air Passenger Duty (APD)—one of the highest in the world—would boost UK GDP by 1.7% and create 60,000 new jobs by 2020. Scotland, which has extensive financial autonomy within the UK, plans to cut APD by 50% as a precursor to disposing of it entirely.
(atwonline)