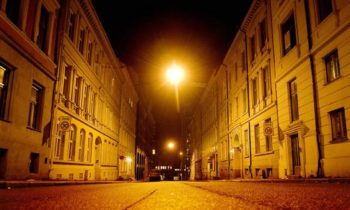 "If a customer is bad you need to manage it yourself to the end. You only call the police if you think you are going to die. If you call the police, you lose everything"
Sex worker in Norway
Amnesty International has today published its policy and research on protecting sex workers from human rights violations and abuses.
Amnesty's new policy recommends the decriminalisation of consensual sex work, including those laws that prohibit associated activities – such as bans on buying, soliciting and arranging and organising sex work.
Specifically, it urges governments to ensure protection of sex workers from harm, exploitation and coercion; to enable sex workers to participate in the development of laws that affect their lives and safety; an end to discrimination, access to education and employment options for all.
Amnesty's policy is the culmination of extensive worldwide consultations, analysis of substantive evidence, international human rights standards and first-hand research carried out over more than two years.
It is based on evidence that laws criminalising sex work often make workers less safe and provide impunity for abusers with workers often too scared of being penalised to report the crime to the police.
The policy also strongly reinforces Amnesty's position that forced labour, child sexual exploitation and human trafficking are abhorrent human rights abuses requiring concerted action and which, under international law, must be criminalised in every country.
Amnesty International's Senior Director for Law and Policy Tawanda Mutasah said:
"Sex workers are at heightened risk of a whole host of human rights abuses including rape, violence, extortion and discrimination. Far too often they receive no, or very little, protection from the law or means for redress.
"Our policy outlines how governments must do more to protect sex workers from violations and abuse. Our research highlights their testimony and the daily issues they face.
"We want laws to be refocused on making sex workers' lives safer and improving the relationship they have with the police while addressing the very real issue of exploitation. We want governments to make sure no one is coerced to sell sex, or is unable to leave sex work if they choose to."
Protecting from exploitation and abuse
Laws on sex work should focus on protecting people from exploitation and abuse, rather than trying to ban all sex work and penalise sex workers.
Amnesty also published today research on the impact of sex work in Papua New Guinea, Hong Kong, Norway and Argentina which shows that sex workers often received no, or very little protection from abuse, or access to legal redress, even in countries where the act of selling sex itself is legal. This is in part due to criminalisation, which further endangers and marginalises them and impedes their ability to seek protection from violence and legal and social services.
Amnesty found that rather than focusing on protecting sex workers from violence and crime, law enforcement officials in many countries focus on prohibiting sex work through surveillance, harassment and raids.
Tawanda Mutasah added:
"Sex workers have told us how criminalisation enables the police to harass them and not prioritise their complaints and safety.
"In too many places around the world sex workers are without protection of the law, and suffering awful human rights abuses. This situation can never be justified. Governments must act to protect the human rights of all people, sex workers included. Decriminalisation is just one of several necessary steps governments can take to ensure protection from harm, exploitation and coercion."
Amnesty joins a large group of organisations from across a range of disciplines and areas of expertise who are supporting or calling for decriminalisation of consensual sex work. These include the Global Alliance Against Trafficking in Women; Global Commission on HIV and the Law; Human Rights Watch; UNAIDS; the UN Special Rapporteur on the Right to Health; and World Health Organisation.
Country research
Argentina – The human cost of criminalising sex work in Buenos Aires
Hong Kong – Criminalising sex work in Hong Kong
Norway – Criminalisation of sex work in Norway
Papua New Guinea – Criminalising sex work in Papua New Guinea
Our stance
Amnesty calls on governments to ensure:
All people can access their economic, social and cultural rights, education and employment options
An end to harmful gender stereotypes and all forms of discrimination and structural inequalities that can lead to marginalised groups selling sex in disproportionate numbers
A refocusing of sex work laws away from catch-all offences that criminalise most or all aspects of sex work towards laws that provide protection from coercion including trafficking, acts of exploitation and abuse, and prevent the involvement of children in commercial sex.
The removal of criminal and other punitive regulation of consensual sex work between adults which reinforces marginalisation, stigma and discrimination and can deny sex workers access to justice under the law.
The participation of sex workers in the development of laws and policies that directly affect their lives and safety.
Effective frameworks that allow people to leave sex work if and when they choose.
That sex workers have equal access to justice, health care and other public services, and equal protection under the law.
The formal adoption and publication of Amnesty's policy follows a democratic decision made by Amnesty's global movement in August 2015, available here, which was reported widely at the time.
The policy consultation process was supplemented by Amnesty's existing human rights research which highlights violations and abuses against sex workers including:
2010 report on Violence Against Women in Uganda highlighting the cases of women who were told that because they were selling sex they were "asking for it", that "a prostitute can't be raped"
2012 public statement calling on Greece to stop the criminalisation and stigmatisation of alleged sex workers found to be HIV positive
2014 report on the use of torture in Nigeria and how sex workers were particularly targeted by the police for financial bribes and rape
2014 Urgent Action on the targeting and killings of sex workers in Honduras
2014 Urgent Action on the eviction and abuse of sex workers by police in Brazil
2015 report on Tunisia which detailed how sex workers are vulnerable to sexual exploitation, blackmail and extortion primarily by police.
(amnesty)