Ethiopia's Prime Minister Abiy Ahmed on Tuesday received the 2019 Nobel Peace Prize at a ceremony held at the Oslo City Hall in Norway's capital.
Abiy received the Nobel Peace Prize for his efforts to achieve peace and international cooperation, and in particular for his decisive initiative to resolve the border conflict with neighboring Eritrea, according to the Nobel Committee.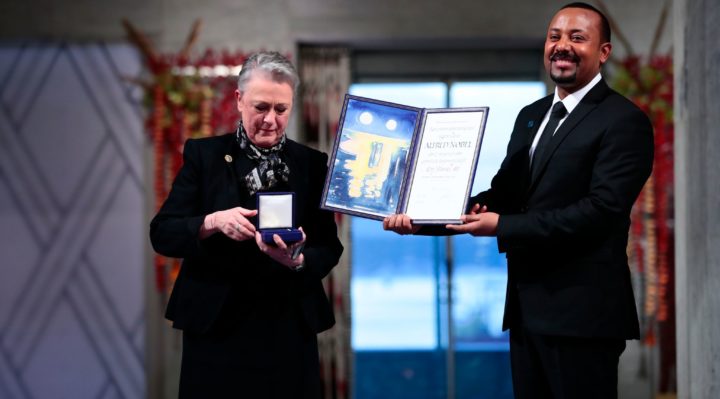 "The Horn of Africa today is a region of strategic significance. The global military superpowers are expanding their military presence in the area. Terrorist and extremist groups also seek to establish a foothold. We do not want the Horn to be a battleground for superpowers […]," Abiy said in a speech.
"It is a saying shared in many African languages, which means: "For you to have a peaceful night, your neighbor shall have a peaceful night as well.
"For me, nurturing peace is like planting and growing trees. Just like trees need water and good soil to grow, peace requires unwavering commitment, infinite patience, and good will to cultivate and harvest its dividends," he added.
Eritrea seceded from Ethiopia in 1993.
From 1998 to 2000, the two countries fought a war in which 70,000 people perished.
The two countries reached a peace deal last year, ending a 20-year military conflict, thanks to Abiy who initiated peace talks with Eritrea soon after he was elected as prime minister in April 2018.