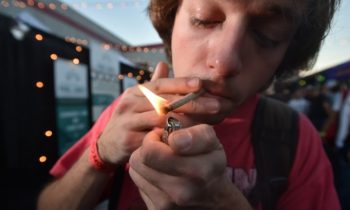 An Estonian woman in her 20s was caught carrying approximately 2 kg of hashish on the Norwegian-Swedish border, Norwegian public broadcaster NRK reported.
The woman was stopped by customs officers as she was crossing the border at the Orje checkpoint on the highway connecting Stockholm and Oslo the night from Sunday to Monday this week. The officers found 1.9 kilograms of hashish in the car. The drugs hidden in the car's headrests were found by a sniffer dog. The woman was detained and later arrested by the Norwegian police.
A 2015 report of the European Monitoring Center for Drugs and Drug Addiction (EMCDDA) shows a general increase in the number of cannabis users between the ages of 15 and 34 in the Nordic countries, especially in Norway. At the same time, cannabis is used less in Norway than for example in Denmark or France.