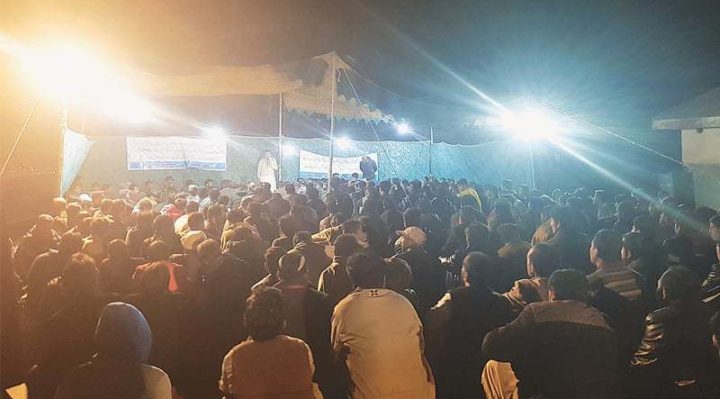 It is a scorching hot June day in Gwadar, a port city on the southwestern coast of Balochistan, and more than a dozen eight-year-old children have blocked a road by lying across it. Dressed in traditional shalwar kameez, the kids are protesting against a severe water shortage and long hours without electricity. The traffic is stopped for a while but then the children get up, rub the dust off their clothes and run towards the crowded markets.
The combined opposition in the Gilgit-Baltistan Assembly (GBA) and Awami Action Comm­ittee (AAC) warned  that if traders' demands were not accepted protests would be launched across the region.
GB traders, transporters, and labourers continued their protest sit-in in Sust town , blocking Karakoram Highway, the entry point of China-Pakistan Economic Corridor (CEPC), against imposition of taxes and introduction of WeBOC (Web-Based One Customs) system at the Sust Dry Port.
Traffic between Pakistan and China remained suspended. Containers and trucks loaded with import and export goods became stranded both sides of the protest camp. Trade activities between the two countries have been suspended for the past two months as traders have boycotted import and export business till acceptance of their demands.
Chinese and Pakistani citizens faced difficulty while travelling to each other countries via Khunjerab Pass. The opposition leader said the GB people stood with the protest movement launched by people affiliated with Pakistan-China trade. He said for making the CPEC project successful it was necessary to address grievances of local people.
According to the press release, WeBOC is a clearance software that provides for end-to-end integration.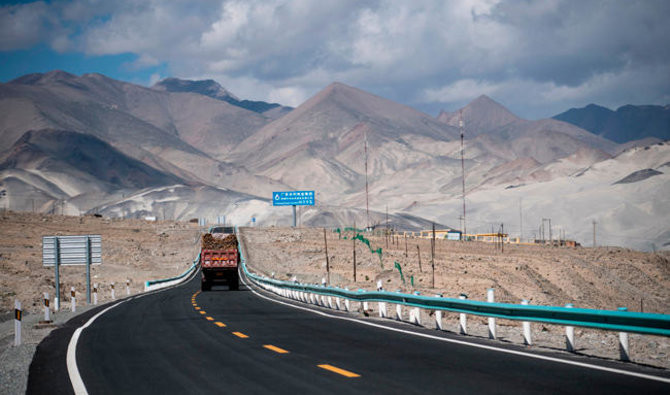 Clearing agents, traders, terminal operators, banks and many other government and non-government functionaries are linked in the system and the relevant data is visible on screen to all the stakeholders. Goods Declarations are processed through paperless workflow environment which ensures speedy disposal, decreases dwell time and cost of doing business. Moreover, Risk Management System (RMS) of WeBOC further reduces dwell time, under Green Channel, by marking consignment directly to the port authorities thus, bypassing examination and assessment.
In a nutshell, WeBOC is primarily aimed at trade facilitation and it is regrettable that clearing agents are protesting against its launch at SRDP, Sust. Recently, internet connectivity was established at the dry port and training sessions were held to educate the stakeholders regarding functioning of different modules of the software. MCC Gilgit-Baltistan has also operationalised a Trade Facilitation Centre at the dry port for traders and clearing agents to ensure speedy disposal of consignments.
Moreover, the department is unable to clear the stranded consignments because of refusal of traders to file GDs in WeBOC module and the ensuing sit-in.
Balochistan is the largest province of Pakistan by area, but the least populated. Sharing borders with Iran and Afghanistan, it is also the country's least developed province: three out of four people live below poverty line. But Balochistan at the centre of the China-Pakistan Economic Corridor, the Pakistani component of China's Belt and Road Initiative, which comprises $60bn worth of infrastructure projects. For Pakistan, this is an enormous investment — equal to 20 per cent of the whole country's GDP — and the government has claimed it will bring wealth and development to Balochistan and change the fortunes of its people. But the protests by children in Gwadar show that it is not universally popular.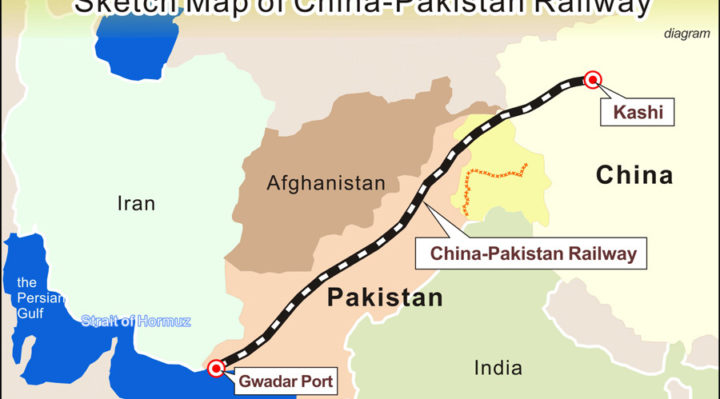 The corridor comprises energy and infrastructure projects, industrial development and the Gwadar port. The port is the linchpin. It is located near the Strait of Hormuz, the passage between the Arabian Sea and the Gulf of Oman, through which a fifth of the world's oil passes. As the principal goal of the corridor is to connect China's Xinjiang province with the Arabian Sea, no Gwadar port means no CPEC.
However, the reality on the ground does not reflect these priorities. Of the 21 energy projects that are to be installed as part of CPEC throughout the country, only two of them are based in Balochistan. This is despite the fact that the province suffers a shortfall of over 1,000 megawatts of electricity. So far not a single megawatt has been pumped into Balochistan's grid from a CPEC project. On infrastructure, China is spending more than $11bn, but that does not entail developing even one major six-lane highway in Balochistan. As for industrial development, special economic zones have been approved in all provinces of Pakistan except Balochistan.
According to the agreement between Pakistan and China, 91 per cent of the revenues from the Gwadar port over the next 40 years are to go to the port's operator, Chinese Overseas Port Holding Company, with the remaining 9 per cent to go to the federal government. No revenues are directly reserved for Balochistan.
While its proponents talk about Gwadar port in glowing terms — it has been dubbed the next Dubai — the reality is that it has just three berths for the loading and unloading of cargo. Jebel Ali port in Dubai has 67 berths. Even Gwadar's Iranian competitor, Chabahar port, has 10. Presently, a commercial ship hardly ever docks at Gwadar; occasional cargo ships bring in construction material for Chinese companies working in the city.
Meanwhile, CPEC is shrouded in mystery. Pakistan's government has not made public the details of project agreements with China, which contain information about the financing models. The result has been mounting public discontent and intense criticism in Pakistan — so much so that Chinese ambassadors in the country took to social media to defend the projects.
China has long-term plans that it wants to achieve through its Belt and Road Initiative, possibly including strategic and economic dominance in Asia. But, these grand designs could be disrupted if the Pakistani component of the initiative continues to be seen as controversial in the eyes of ordinary people. If the government tells the truth about the nature of its agreements and ensures that the potential benefits are fairly distributed, this fate could be avoided. If not, Pakistan could miss a great opportunity to harness Chinese funding to develop the poor but strategically important region of Balochistan.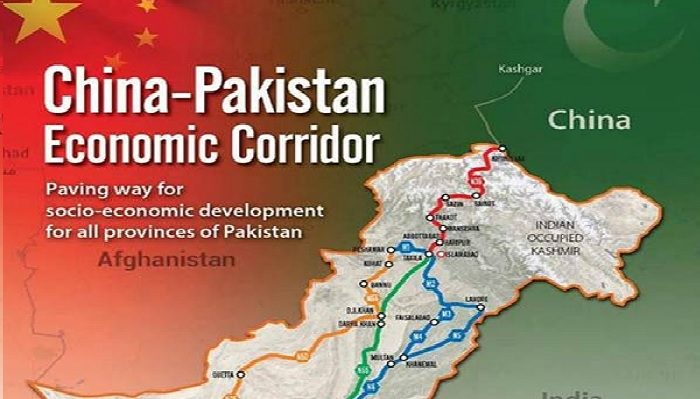 One such country is Norway with which Pakistan has very cordial relations. Norway established diplomatic relations with Pakistan since its independence in 1947. Both countries enjoy cordial relations based on commonality of views on a number of important issues. It is encouraging to note that the relations between them are following an upward trend. These relations are reinforced by the presence of a large Pakistani Diaspora in Norway. At present there are 50,000 Pakistanis working in Norway-Norwegian nationals.
The ten prominent Norwegian companies active in Pakistan include Telenor, Nera Networks, Tanberg Jotun Powder Coating Pakistan Pvt Ltd and Det Norske Veritas (DVN).
There is a vast scope of cooperation between Pakistan and Norway in governance, education, health and other sectors. The export of cotton, textile and leather from Pakistan to Norway has lot of potential for further improvement. Both countries can also look at new avenues of cooperation such as hydropower generation, exploration of oil and gas and minerals. Agriculture is another area of cooperation. Norway has been the third biggest exporter of gas in the world, fifth in oil and sixth in hydro power. Therefore Norway has great potential to help Pakistan in overcoming its energy crisis.
Pakistan is interested to further improve economic relations with Norway but how China-Pakistan Economic Corridor (CPEC) can damage Norwegian investment in Pakistan. What this means for Pakistan's CPEC dream is not yet clear.