On the 12th anniversary of the deadly attack in Mumbai on November 26, 2008, at least 10 Lashkar-e-Taiba terrorists from Pakistan reached the city by sea and opened fire indiscriminately.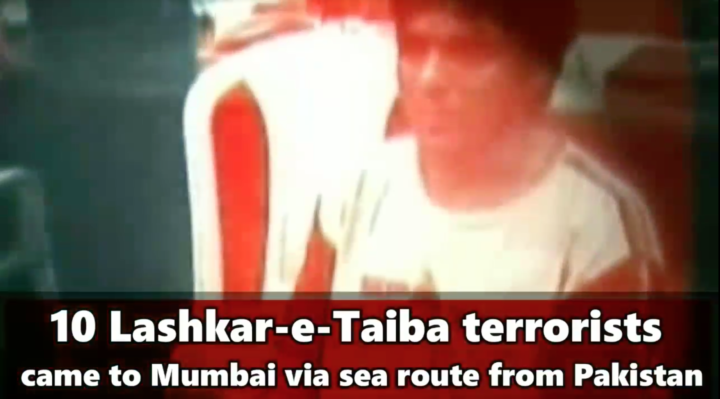 The whole city was under a siege which lasted nearly 60-hours. As many as 166 people were killed, including 18 security personnel, and several others were left injured. Nine of the ten terrorists were killed by the security forces.
The then Anti-Terrorism Squad (ATS) chief Hemant Karkare, Army Major Sandeep Unnikrishnan, Mumbai's Additional Police Commissioner Ashok Kamte, Senior Police Inspector Vijay Salaskar and Assistant Sub-Inspector (ASI) Tukaram Omble were among those who were in the attack.
26/11 MUMBAI TERROR ATTACK
Introduction
On Nov 26, 2008, in the terrorist attacks at locations spread across Mumbai, a total of 170 innocent citizens from India, U.K., U.S.A, Israel and other countries were killed and 304 citizens were wounded. Besides, 4 sailors from the "M.V. Kuber" trawler were also killed by the attackers. These attacks were carried out simultaneously by multiple teams on locations where the citizens of Mumbai as well as foreign nationals move around or stay. The places included the historic Taj Mahal Hotel, The Oberoi Trident Hotel, Chhatrapati Shivaji Terminus, Cama Hospital, Chabad House and the Leopold Cafe.
Investigation in India
The Mumbai Police registered cases and completed their investigation on these attacks. After completion of the investigation, a consolidated charge-sheet was filed on 25th Feb 2009 against the three arrested persons and 35 Pak nationals which included the members of LeT and Pak ISI, who had aided and abetted the execution of these attacks. It was established in the Mumbai police investigations that the following three arrested / accused terrorist were involved in the crime are: –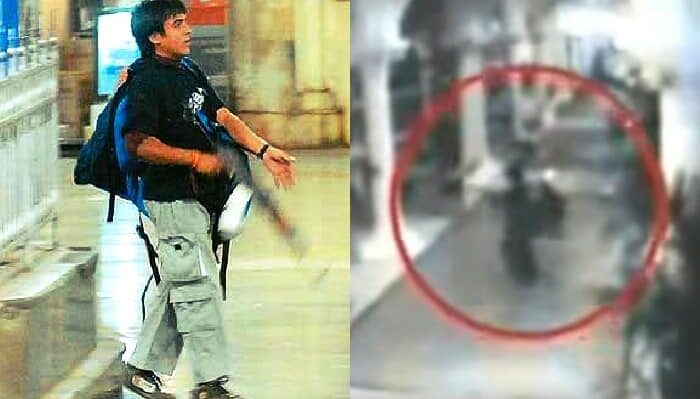 Mohammad Ajmal Mohammad Aamir Kasab alias Abu Mujahid, aged-21 yrs;
Fahim Arshad Mohammad Yusuf Ansari , Abu Jarar , Sakib , SahilPawaskar , Sameer Shaikh , Ahmed Hasan, aged-35 yrs;
Sabauddin Ahmed Shabbir Ahmed Shaikh , Saba , Farhan , Mubbashir , Babar , Sameer Singh , Sanjiv, Abu-Al-Kasim , Iftikhar , Murshad , Mohammad Shafik , AjmalAIi, aged-24 years and;
9 deceased terrorist along with the 35 wanted accused terrorist had jointly hatched the criminal conspiracy and committed grave and punishable crimes under various sections of IPC.
Ajmal Kasab, the lone Pakistani terrorist who was caught alive, faced trial and was sentenced to death on May 6, 2010 and finally hanged in Yerwada Jail, Pune, on 21 November 2012.
The Mumbai Police had also arrested Fahim Ansari and Sabahuddin as suspected person in the terror attack. However, they were acquitted by the trial court. This acquittal was upheld by the High Court and the Hon'ble Supreme Court.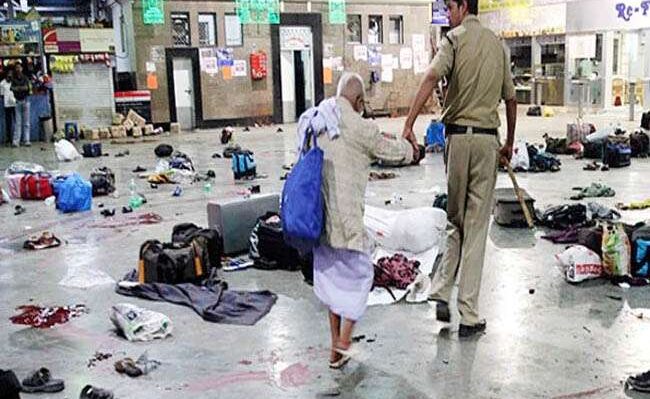 Subsequently, the NIA registered Case No. 04/2009 in a Special court (NIA) on 04.11.2010. During investigation NIA found that David Coleman Headley, a Lashkar operative had conducted detailed surveillance and recce of all the 5 targets in Mumbai from September2006 to July 2008. The NIA investigation brought out that the entire Mumbai attacks were conceived, controlled, planned and financed by the ISI and executed by the LeT.
Pak ISI provided active logistic and financial support for the entire operation. Sajid Majid @ Wasi was handling the operation from the Lashkar side. David Coleman Headley was being directly handled by Major Iqbal of the ISI. On many occasions Major Iqbal had direct meetings with David Headley and Sajid Majid on the progress of the operation. Major Iqbal, Sajid Majid, Hafiz Saeed, Zaki-ur-Rehman have emerged as the main conspirators of the Mumbai terror attacks in the NIA investigations.
The special Court NIA, New Delhi had taken cognizance of the charge sheet filed by NIA on 24.12.2011 and issued non-bailable warrants against the accused persons. Red Corner Notices against seven accused persons in Pakistan were also issued. Details of two terrorists in US and seven in Pakistan are as follows:
1) David Coleman Headley (USA),
2) Tahawwur Hussain Rana (USA),
3) Hafiz Muhammad Saeed,
4) Zakir-ur-Rehman Lakhvi,
5) Sajjid Majid,
6) Abdur Rehman Hashim Syed,
7) Major Iqbal,
8) Major Samir Ali, and
9) Illyas Kashmiri
Status of the case in Pakistan
A trial underway in an anti-terrorism court in Pakistan against seven accused has made little headway in more than 10 years as the Pakistani establishment has been claiming lack of enough evidence against them. A divisional bench of Islamabad High Court, comprising Justice Aamer Farooq and Justice Mihsin Akhtar Kiyani conducted (January 22, 2019) hearing on a petition by the Federal Investigation Agency (FIA) seeking stay on anti-terrorism court proceedings. The Court suspended the 26/11 trial to give the prosecution more time to produce 19 witnesses who have not testified so far, with a judge observing that some witnesses were not appearing out of fear.
Latest Developments
India has recently rejected Pakistan's latest list of terrorists involved in the 26/11 Mumbai attacks. Pakistan has glaringly omitted the mastermind and key conspirators including Hafiz Muhammad Saeed and Zakir-ur-RehmanLakhviof the heinous terrorist attack in the list.