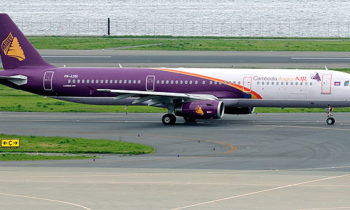 Cambodia Angkor Air, code K6, has appointed APG as its GSA in France, USA, UK, Spain, Belgium, Denmark, Sweden, Norway and the Netherlands.
Cambodia Angkor Air is the national flag carrier of Cambodia, with its corporate headquarters and main hub in Phnom Penh. It commenced operations on the 28 of July 2009 and was established as a joint venture by the Cambodian government (51%) and Vietnam Airlines (49%).
Operating a fleet of 7 aircraft, the airline serves 20 destinations in the region, including domestic destinations as well as destinations in Laos, Thailand, Vietnam, China as well as Singapore.
The airline plans to start operations to Seoul later this year and Hong Kong in 2017.
The airline's fleet is made up of Airbus A321 aircraft as well as smaller ATR72 aircraft for domestic and short haul operations.