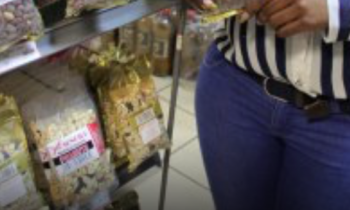 Associated Foods Zimbabwe Ltd's US$2 million investment, including a state-of-the-art peanut butter production line, has enabled it to improve its product quality and increase production threefold. The food processor is now angling for the export market. Part of the funds provided by the Norwegian Fund for Developing Countries (Norfund) will contribute towards import substitution in the food-processing sector.
Mrs Chishamiso Mawoyo, an investment manager in Norfund's food and agribusiness department, said support for investment in agriculture was critical for economic growth.
"This investment is in line with Norfund's strategy to support profitable and sustainable, local enterprises in developing countries.
"Agriculture is a priority sector for Norfund, as it employs approximately half of Africa's workforce and plays an important role for economic growth and development. We look forward to being an active, strategic minority investor in AFZ with a long term perspective," she said.
Norfund was established by Norway's parliament in 1997 as a conduit for investment in sustainable commercial businesses in developing countries.
Support is mainly through equity, other risk capital and loans to companies in selected countries in Southern, East and West Africa, Southeast Asia and Central America.
With a portfolio of US$1,8 billion, Norfund invests in clean energy, financial institutions and agribusiness, and SMEs.
AFZ — born out of a merger between Honeywood Enterprises, a producer of Farm Gold brand jams, and Spread Valley, a leading producer of Mama's brand peanut butter — is one of Zimbabwe's major producers of peanut butter, jam spreads and canned tomatoes and fruits.
Honeywood Enterprises was formerly owned by Mr Rob Haden Tebb and his family, while Spread Valley (Pvt) Ltd was similarly a family-owned business controlled by Mr Simba Nyabadza.
"By combining the manufacturing strengths of Honeywood Enterprises with the sales, marketing and distribution strengths of Spread Valley, we aim to create the economies of scale and synergies in order to generate significant added value and efficiencies for all stakeholders, including customers.
"We are pleased to have found in Norfund a first-class partner with a deep understanding of the food and agribusiness sector, strong track-record and a well-rounded international network," said Mrs Simba Nyabadza, AFZ director and majority shareholder.
Joint venture partner Mr Harden Tebb said the business returns could improve as the food processing company, like many other agro-processors, realise benefits arising from the restriction of certain imports.